Standard Heating & Air Conditioning celebrates its 40 years as an accredited business by the Better Business Bureau. Stop by our Minneapolis showroom and sign up for a FREE furnace tune-up.
This year, Standard Heating & Air Conditioning was awarded a certificate for being an accredited business for over 40 years now. It is both a privilege and an honor for us to have a long history of always putting our customers first since 1930. Integrity, quality, expertise, and service are the foundations in which the company was started by Tony Ferrara.
Help us celebrate being an accredited business by the BBB for 40 years by stopping by our 130 Plymouth Ave N location. and register for a FREE furnace tune-up.
To check our A+ rating see the BBB
__________________________________________________________________________
Would you like to be included in the raffle online?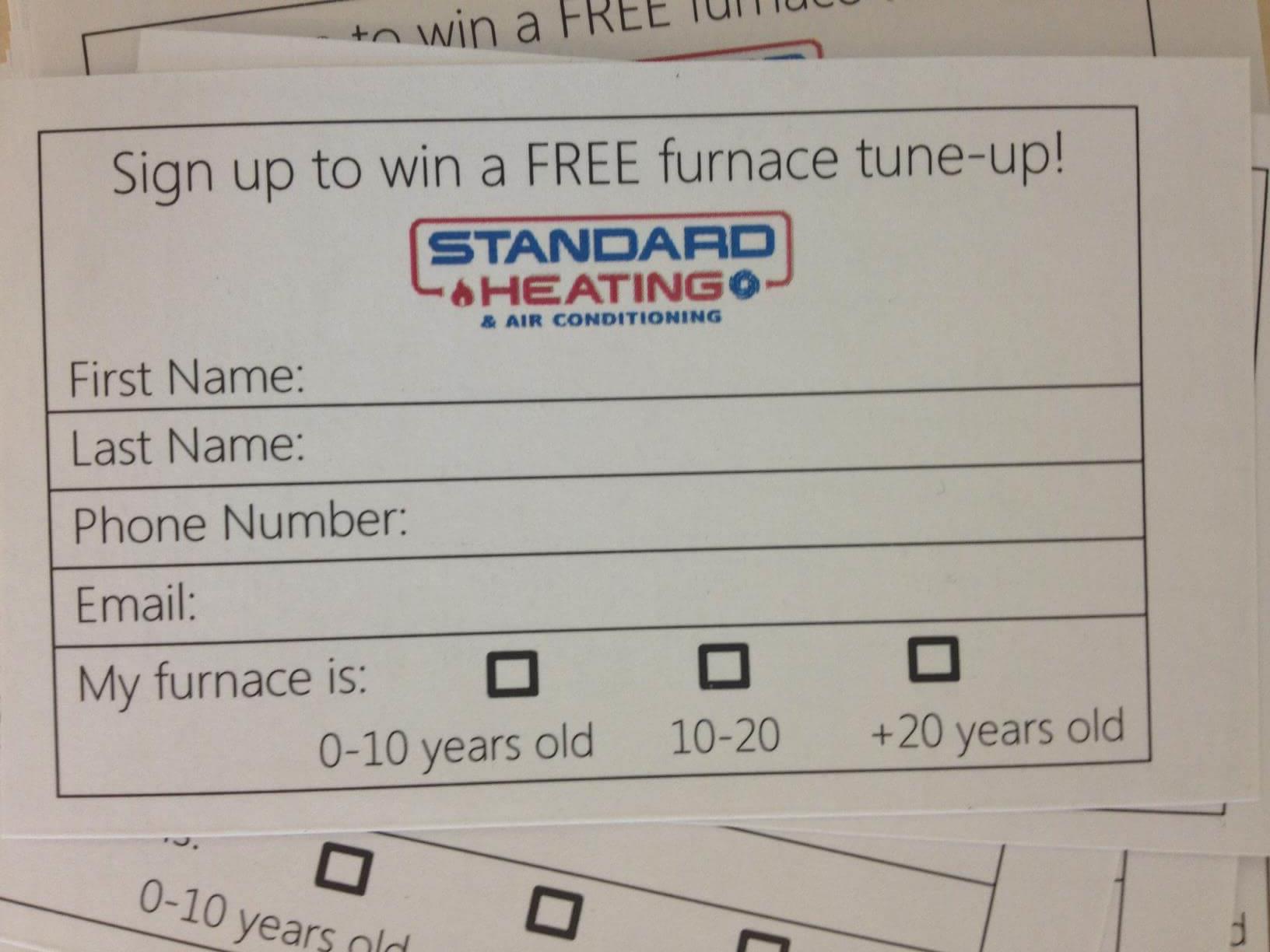 This drawing is now closed.
__________________________________________________________________________
Multiple tune-ups giveaway Contest Guidelines:
No purchase necessary.
On the first Monday of every month, multiple tune-ups will be given away by Standard Heating & Air Conditioning.
The tune-ups number will vary between 2 and 10 every month depending on the availability of the maintenance technicians and the demand for business.
The Service Manager will decide how many tune-ups the company will give away.
Participants must sign up at our location at 130 Plymouth Ave N or online
Once a winner is randomly selected, he/she will be contacted by one of our Customer Service Representatives who will ask the qualifying questions and set up the tune-up appointment.
No purchase necessary, but you must be physically present to sign up.
This is a free, non-transferable service and has no cash value.
The participant's home must be in our extensive service area.
The president of the company has the right to change the offer each month and will resolve all disputes.
Limitations: one participant per home, each home can get a free tune-up every 6 months.
__________________________________________________________________________
In addition, as a way to show you what it means to have been in business for 82 years, here are some examples of the kind of advertising it was done in the 40s
Minneapolis Location
Saint Paul Location