 Standard Heating Air Conditioning Keystone Award
Want To Save Even More?
Join our Smart Club Maintenance program today & enjoy all the cost saving benefits that go along with it!
Minnesota Keystone Program 2011 Honored Company
Did you know that Standard Heating & Air Conditioning was named the 2011 Keystone Honored Company? We were selected for this prestigious recognition from among 200 applicants in the Twin Cities!

The Minneapolis Regional Chamber of Commerce launched Minnesota Keystone in 1976 to recognize companies that enhance the quality of life in Minnesota by giving back a percentage of pre-tax net earnings every year. In the category of small company, Standard Heating & Air Conditioning received the award for its philanthropy activities, which among others include collaborating with Rebuilding Together to improve the lives of low-income homeowners, supporting the Fourth Avenue North Playground, and organizing a community Paint-A-Thon. And although we were recognized on 2011, we have been a contributor and Keystone member since 1996.
Todd Klingel, President and CEO of the Minneapolis Regional Chamber of Commerce, said "Each of these companies makes a huge difference in its own community every day. Minnesota Keystone celebrates this generosity." We are thankful for Todd Klingel's words; it is very encouraging to know that Standard Heating & Air Conditioning is committed to making a positive impact that will affect future generations. Cheers!
For more information about the Minnesota Keystone Program visit the Minneapolis Chamber of Commerce. Don't Miss Out on These Savings!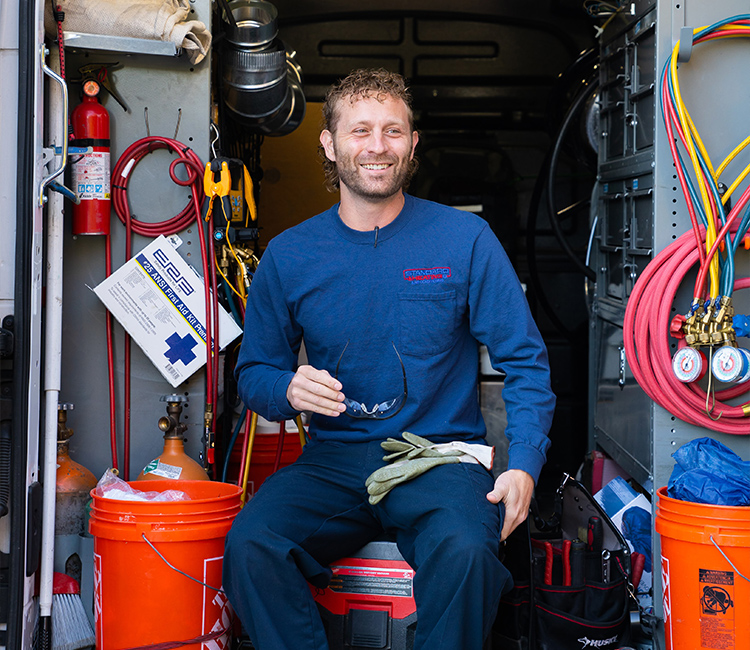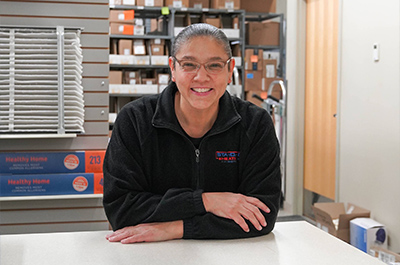 Learn About Our Online Reviews Challenge

Instant Deals When You Spread the Word

Financing Options for New Systems At Standard Heating & Air Conditioning, your satisfaction is our priority! See for yourself what our customers have to say about working with us.
"First rate service from everyone"

Always professional, friendly and very knowledgable. I Highly recommend them.

- Kenn D., Facebook User

"I've always had great prompt service from them"

Our technician, Cody, was AWESOME!!! Super friendly and followed all COVID-19 guidelines. He was more than happy to answer our questions.

- Tera R., Yelp User

"I was really happy with the service provided by the team."

I was really happy with the service provided by the team that came to our house to check the furnace this Fall; John and Elizabeth were friendly, efficient, on-time, and did not try to "up-sell" me. I plan to go with Standard when updating our sy

- Karen F.

"I really like working with these people. They have always provided good service."

Casey came over to do the annual maintenance on our furnace, in preparation for the Winter. He was prompt, polite, and communicated well about issues he uncovered. The lady who came over to work on our air conditioner maintenance earlier in the year was al

- David A.

"It makes me feel very confident in my purchases"

They made sure that I was happy with a replacement and a very quick visit to help me with something I was confused about.

- Michael M., Google User

"I have enjoyed working with Standard Heating"

Cody, one of their technicians, was helpful, knowledgeable, and explained clearly our options in what/how to keep our furnace running well.

- Jane H., HomeAdvisor User

"My first time dealing with Standard Heating and Air was impressive."

Who would have thought that within 2 hours of calling these guys I would be sitting in a warm living room again after my furnace stopped working this afternoon. Super happy with my experience today.


- Melissa Y., Yelp User

"He was COVID-cautious, efficient and quick, and friendly."

They are professional, helpful, and kind. Most recently we had the tech, Cody, out to service our furnace.

- Vanessa L., Google User