Learn More About Our Service
and Install Teams
Our service and install teams are second to none. We hire only the best technicians. Then we train them continually to ensure they're up to date on the latest heating and cooling products and service procedures. You simply won't find a more professional service team for heating and cooling repair in Minneapolis, St. Paul and the Twin Cities metro area.​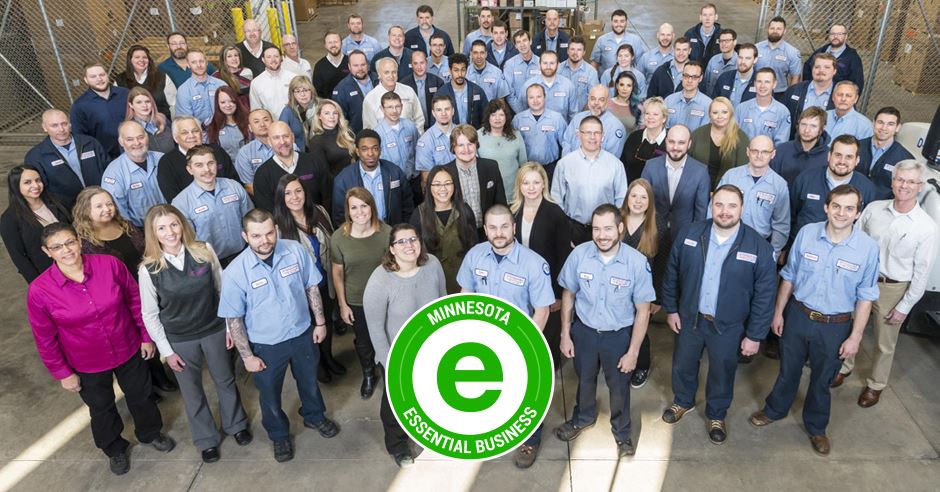 Service Team
Our repair team is responsible for showing up at your doorstep when you need them the most — for heating or cooling repair. They also perform regular maintenance to make sure your heating and / or cooling system is safe and performing at its peak. You'll love having these experts visit your home!
Installation Team
Our install team is responsible for expert, safe installation of your heating and / or cooling system. When they show up and start to work you'll really appreciate what Standard Heating & Air Conditioning stands for … the best-trained install technicians in the industry. Plus, they will always respect your home and keep it clean during every install.
We Always Respect Your Home
Standard Heating & Air Conditioning's technicians always treat your home with respect by protecting it from the elements as they do their work. Technicians always were booties when they enter your home. During an install they'll lay down runners for the entrance areas. And they'll always do a great job of cleaning up!