Minneapolis AC Maintenance
Call Today for St. Paul AC Tune-Ups You Can Trust
Air feeling stale? Utility bills rising? AC unit having trouble cooling your whole home? If this is ringing a bell for you, call Standard Heating & Air Conditioning today for quality Minneapolis AC maintenance. For over 90 years, our family-owned HVAC company has been going above and beyond to ensure your equipment functions efficiently and remains in great shape for as long as possible.
We are equipped with all the latest tools and technology from industry-leading brands, so you always know your home is receiving nothing less than the best. And with an A+ from the Better Business Bureau and great reviews from customers across the Twin Cities, there's no reason to hire anyone but Standard Heating & Air Conditioning for your Minneapolis and St. Paul AC maintenance needs.
To request Minneapolis AC maintenance service today, just dial (612) 324-1015. Want To Save Even More? Join our Smart Club Maintenance program today & enjoy all the cost saving benefits that go along with it!
Why Schedule AC Maintenance in Minneapolis?
A lot of people assume AC maintenance is not an essential service—that it's only a luxury recommended by HVAC companies to squeeze as much out of customers as possible. Fortunately, this couldn't be further from the truth with Standard Heating & Air Conditioning. Our Minneapolis and St. Paul AC tune-ups are designed to help you SAVE money over time. We promise to do everything we can to keep your equipment in great shape for years to come, and to keep your utility bills as low as possible. Plus our technicians are fast and efficient, so you never have to worry about our maintenance inspections taking up too much of your valuable time.
The top reasons to schedule Minneapolis air conditioning maintenance include: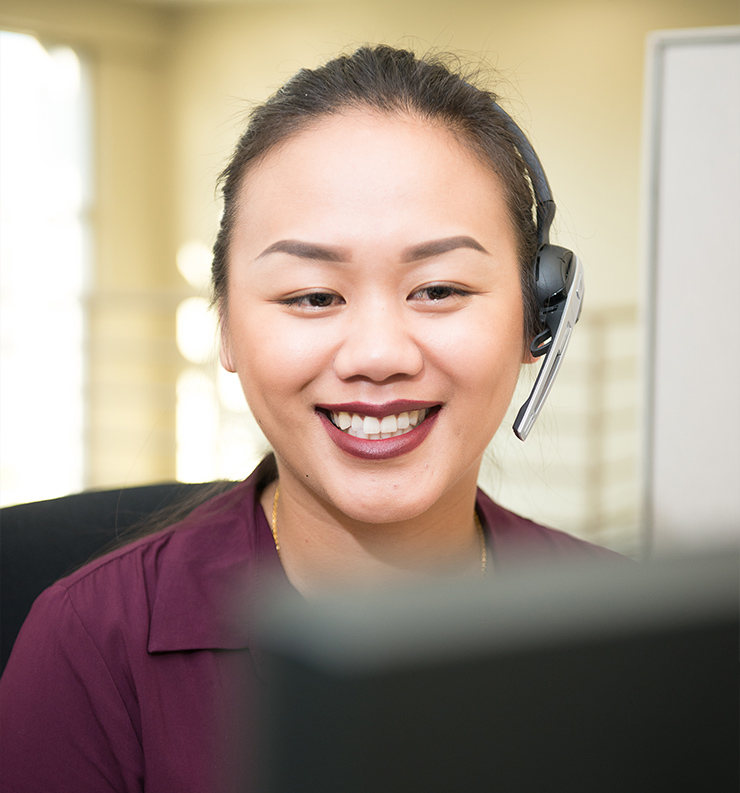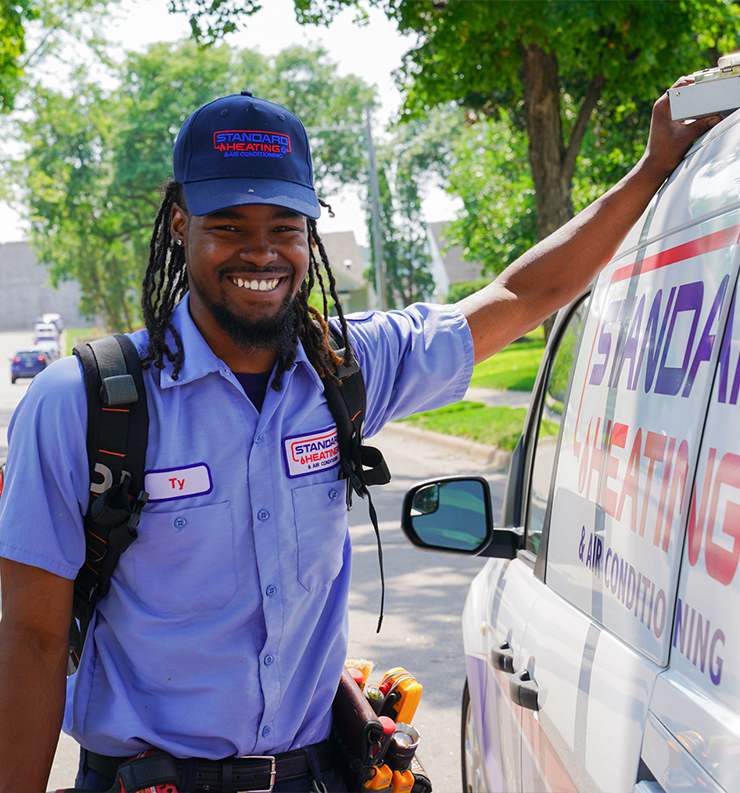 "We recommend them wholeheartedly!"

- Carol R.

"I have been using these guys for years across multiple homes."

- Jordan O.

"I recommend them to anyone looking for a new furnace or maintenance work."

- Judy E.

"The installation went very smoothly."

- Sylvia H.
When should AC maintenance be scheduled?

You should service your air conditioner at least once a year, usually during the springtime. If you do this, your Minneapolis AC will be ready for the summer.

Is it worth it to have your AC tuned up professionally?

Having your air conditioner inspected by a professional can save you time and money when it comes to AC repairs. Our team of Twin Cities professionals can prevent costly AC repairs by performing professional maintenance.

When should I change my AC air filter?

Every 90 days, air filters should be replaced on average. 45 days might be better if you are more sensitive to dust/pollen or have allergies.

Should I also replace my indoor unit if I replace my outdoor unit?

Yes, most of the time! Heat pump and air conditioner outdoor units are manufactured to match their indoor counterparts. If you replace one without the other, you may experience reduced performance and efficiency.

What is the lifespan of an air conditioner?

Air conditioners can last between 10 and 15 years, though their makes and models can vary. If properly maintained and cared for, it can last a little longer.

What is causing my AC to make strange noises?

When your air conditioner is turned on, it shouldn't make a lot of noise, other than a low hum. There might be a problem with your blower or a part might have come loose if you keep hearing clanking or screeching sounds. Your air conditioner needs to be inspected by a Minneapolis professional to prevent damage.

Join Our Tell-A-Friend Referral Club!
Become part of the Tell-A-Friend referral club and get a $75 Parasole gift card every time someone that you referred hires Standard Heating for the installation of a new furnace or air conditioner.
What Are Signs That I Should Schedule AC Maintenance?
AC maintenance is important for several reasons. Most importantly, it helps to ensure that your air conditioning system is functioning at optimal levels, and helps to provide you and your family with the healthy indoor air quality that you deserve.
Major warning signs that you should schedule an AC check-up include the following:
Your air conditioner is making odd loud noises
You are experiencing constant AC repairs
There has been a decrease in your air conditioner's energy efficiency
The last time that you got your air conditioner checked was over a year ago
Your air conditioner is more than 10 years old
Your air conditioner's airflow is particularly poor
There has been a sudden spike in your utility costs
If you run into any of the problems listed above, we highly encourage you to contact an HVAC professional to get your air conditioner thoroughly inspected. Our AC maintenance pros here at Standard Heating & Air Conditioning have years of combined experience. You can count on us for the best AC services throughout
Standard Heating & Air Conditioning: Making Lives Better Through Maintenance & More
Since we first opened our doors in 1930, Standard Heating & Air Conditioning has been looking for ways to go above and beyond for those we serve. With same-day service and fast arrivals, you can always count on our Twin Cities maintenance team to be at your property ASAP. Our technicians are also professional, friendly, and clean, wearing shoe covers for the duration of every service call and always cleaning up their work area when they are done. We also offer specials and financing options, making it easy to afford air conditioner maintenance and more. Plus with one-year warranties on parts and labor, you'll always get a good deal when you hire Standard Heating & Air Conditioning.
Call our family-owned, women-run AC maintenance company today at (612) 324-1015, or simply send us a message online.
Related Reading