Whole Home Air Duct Cleaning
Air Duct Cleaning in Minneapolis & St. Paul
Providing Duct Cleaning Services Throughout the Twin Cities
Many homeowners are not aware that air ducts can be a major cause of poor air quality in their homes, or that this often-ignored system can actually contribute to allergies, illness, and poor HVAC system performance. If you can't remember the last time your air ducts were cleaned, or if you have concerns about the condition of your ductwork, get in touch with Standard Heating & Air Conditioning today. Our team is proud to offer professional air duct cleaning in Minneapolis, St. Paul, and surrounding communities. Want To Save Even More? Join our Smart Club Maintenance program today & enjoy all the cost saving benefits that go along with it!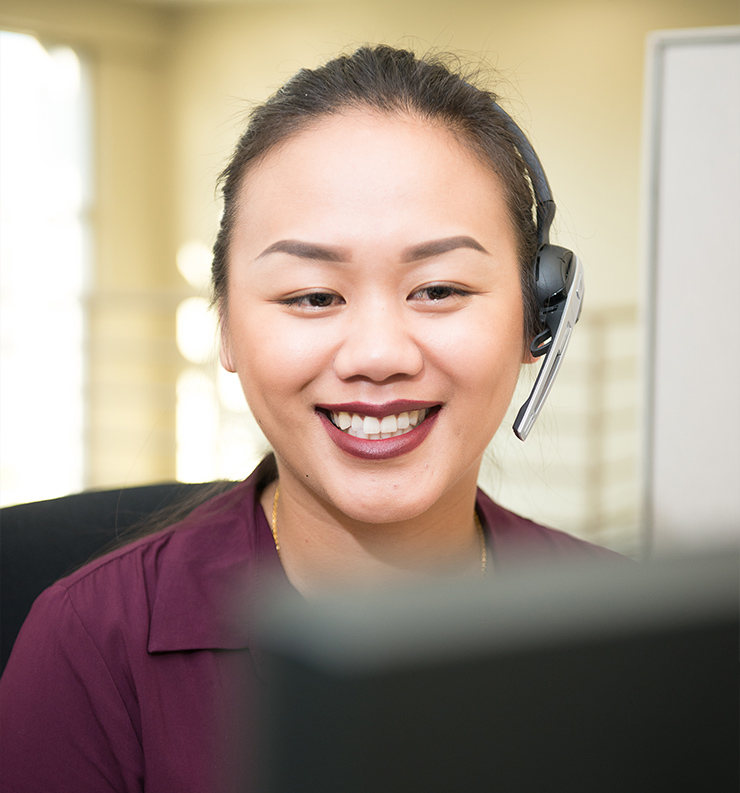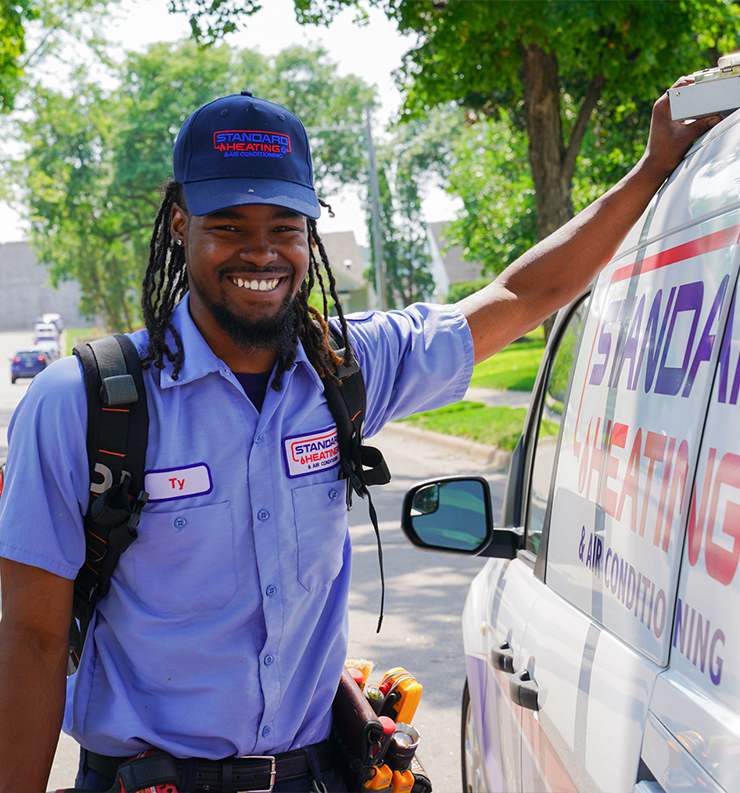 "We recommend them wholeheartedly!"

- Carol R.

"I have been using these guys for years across multiple homes."

- Jordan O.

"I recommend them to anyone looking for a new furnace or maintenance work."

- Judy E.

"The installation went very smoothly."

- Sylvia H.
Benefits of Professional Air Duct Cleaning
Air duct cleaning services remove dust and other contaminants from ductwork, supply and return air ducts, as well as registers and diffusers in each room. All dust and debris are captured by powerful vacuums, preventing them from recirculating throughout the home, leading to improved air quality. However, this is not the only benefit that you can enjoy from a ductwork cleaning in Minneapolis.
There Are a Number of Benefits to Having Your Air Ducts Professionally Cleaned, Including:
---
Removal of dust, dirt, debris, and other allergens that can negatively impact your health
Improvement in airflow and HVAC performance
Greater peace of mind and a healthier home
Removal of unpleasant odors
Prolonging your HVAC system's lifespan
Energy savings
How Often to Clean Air Ducts?
Experts generally recommend that you have your air ducts professionally cleaned every three to five years. However, if you have pets, you have recently moved into a new home, or you have family members with allergies, asthma, or other respiratory issues, you may want to increase the frequency of cleanings. Additionally, if anyone that resides on the property smokes, or your home was subjected to water damage, then you should consider investing in an additional ductwork cleaning to remove any potential pollutants or contaminants that may have started to build up within the ducts.
Common Contaminants in Air Ducts:
---
Dust mites
Dirt
Pollen
Mold and mold spores
Mildew
Pet dander
Insects and pests
Asbestos
Bacteria
Your ductwork plays an important role in maintaining the comfort of your Minneapolis home as this system is responsible for distributing heated or cooled air throughout your space. Therefore, keeping your ductwork clean is essential to not only maintaining the comfort and air quality in your home, but also helping ensure a healthy living environment for you and your loved ones.

Join Our Tell-A-Friend Referral Club!
Become part of the Tell-A-Friend referral club and get a $75 Parasole gift card every time someone that you referred hires Standard Heating for the installation of a new furnace or air conditioner.
How Much Does Air Duct Cleaning Cost?
When it comes to duct work cleaning, many factors can influence the overall cost of the service. The size of your home and duct system, the extent of the buildup within the air ducts, the number of vents on your property, the type of ductwork your home has, as well as the location and accessibility of the ducts all play a role in the final cost. Additionally, if any pests, mold, or mildew are found within the system, the cost may be affected as those issues will need to be addressed. However, on average, the cost of a cleaning can range anywhere from a couple hundred dollars to a thousand dollars. While this may seem like a lot, the benefits to your health, and the efficiency of your HVAC system make it a worthwhile investment.
Call Today for Same-Day Duct Cleaning Service!
We have been looking for ways to go above and beyond for our customers since Standard Heating & Air Conditioning opened its doors in 1930. Our Minneapolis duct cleaning team is known for its same-day service and fast arrivals. As part of our professional, friendly, and clean service, our technicians always wear shoe covers and clean up after themselves. Additionally, we offer online specials to make air duct cleaning more affordable.
Why Choose Standard Heating & Air Conditioning for Ductwork Cleaning?
---
We've faithfully served the Minneapolis-St. Paul metro area for more than 90 years
Our knowledgeable technicians are certified & qualified to provide thorough duct cleaning services
We work cleanly and meticulously, always showing you and your home the respect you deserve
We can also help you with a range of other indoor air quality concerns related to the condition of your ducts
We offer a one-year warranty on parts and labor
Call our family-owned Minneapolis air duct cleaning company today at (612) 324-1015 or simply send us a message online.