Working at Standard Heating & Air Conditioning
You deserve an employer who believes in you, and in the work that you can do. Our core values are more than just words, they guide our actions every day. At Standard Heating & Air Conditioning, our core values are: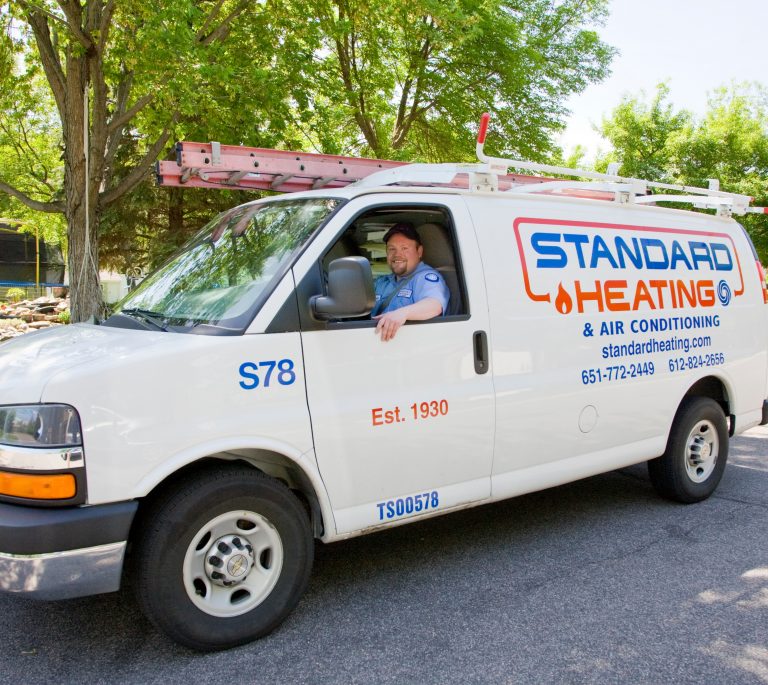 Integrity: At Standard Heating & Air Conditioning, we conduct ourselves with honesty and the highest ethical standards and practices in our industry. We strive to do the right thing, living up to the promises we make to each and every customer. We will give you a thorough analysis and an honest estimate to help you make the best decision for your home. It is important to do things the right way, even if it takes a little extra effort. That's why we stand behind our guarantees, our people, and our work. To ensure this for you, our services come with Standard Heating & Air Conditioning Ironclad Protection.
Service: We take personal ownership for doing what our customers and colleagues expect of us, striving to be timely and responsive in the performance of our work. Our success is measured in the impressions we make and evaluations we receive from those we serve. Fortunately, the numbers speak for themselves: over 475,000 satisfied Twin Cities customers have hired Standard Heating & Air Conditioning for their HVAC needs. Starting with the first phone call and continuing through the follow-up after your appointment, you will notice the difference at every step with our technicians.
Expertise: Standard Heating & Air Conditioning is committed to continually learning and training around safety practices and innovative solutions for our customers' needs. Built over time, within our organization are layers of the deepest knowledge in the heating and air conditioning field. When you call Standard Heating & Air Conditioning, you get true heating and cooling experts who are NATE-Certified, meaning they are trained on an ongoing basis in the finer details – including safety issues – related to heating and air conditioning repair and maintenance. The current average length of employment at Standard Heating & Air Conditioning is nine years, and we make sure our employees are continuously learning and training that whole time.
Character: Standard Heating & Air Conditioning is loyal and committed to our customers. Our team challenges each other collaboratively, shares the values we create, and treats fellow employees as colleagues worthy of time and investment. Our personal values also extend to everything we do, which is why we give back to our community, have implemented a robust recycling program, and are leading the industry in environmental and safety standards.
If you are looking for an environment where you can demonstrate your skills, have a voice, work/life balance, and work with some of the best talent around, apply with us today!