Minneapolis AC Installation
Call Now for Quality AC Replacement in St. Paul
Replacing your air conditioner is not a simple decision. You expect to be cool and comfortable in your home, but upgrading to new equipment can be a major investment.
That's why Standard Heating & Air Conditioning goes beyond the basics by designing and installing air conditioning systems that are fully compatible with your home's distribution system and your personal needs. For 90 years, our technicians have gone above and beyond to find specific solutions for a range of homes.
Big or small, we'll ensure your new AC unit is perfectly sized, so your bills remain stable and your temperatures remain perfect. We're also experts when it comes to going green, so your new air conditioner will always be energy-efficient and leave a minimal carbon footprint.
And with NATE-certified technicians who are trained to handle all the latest tools and industry-leading technology, Standard Heating & Air Conditioning is everything you need for quality Minneapolis AC replacement. Want To Save Even More? Join our Smart Club Maintenance program today & enjoy all the cost saving benefits that go along with it!
When Should I Replace My AC Unit?
Your air conditioner plays an essential role in keeping your home cool and comfortable during the warm summer months. Yet, as time passes, even the most reliable AC unit can lose its efficiency. Typically, most air conditioners can last between 15 and 20 years, depending on the type of unit you have, maintenance history, and how often the system is used. However, even with regular tune-ups and necessary repairs performed, replacement will eventually be required. Therefore, it's important to keep an eye out for any signs that your air conditioner is not performing as it should.
Top Signs It May Be Time to Replace Your AC Unit Include:
---
Rising energy bills
Constant cycling
Frequent repairs
No cool air at all
Hot spots and airflow problems throughout your home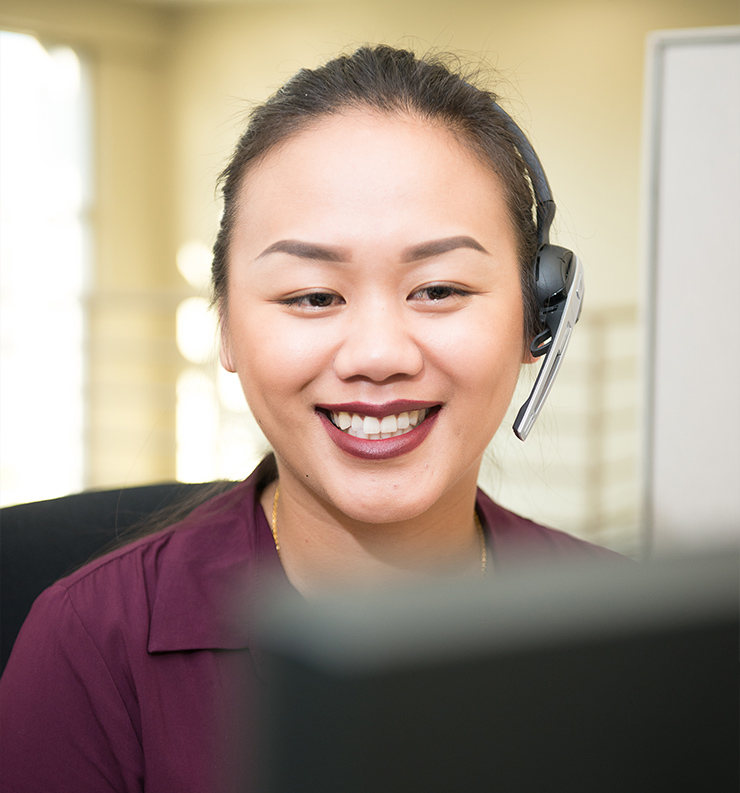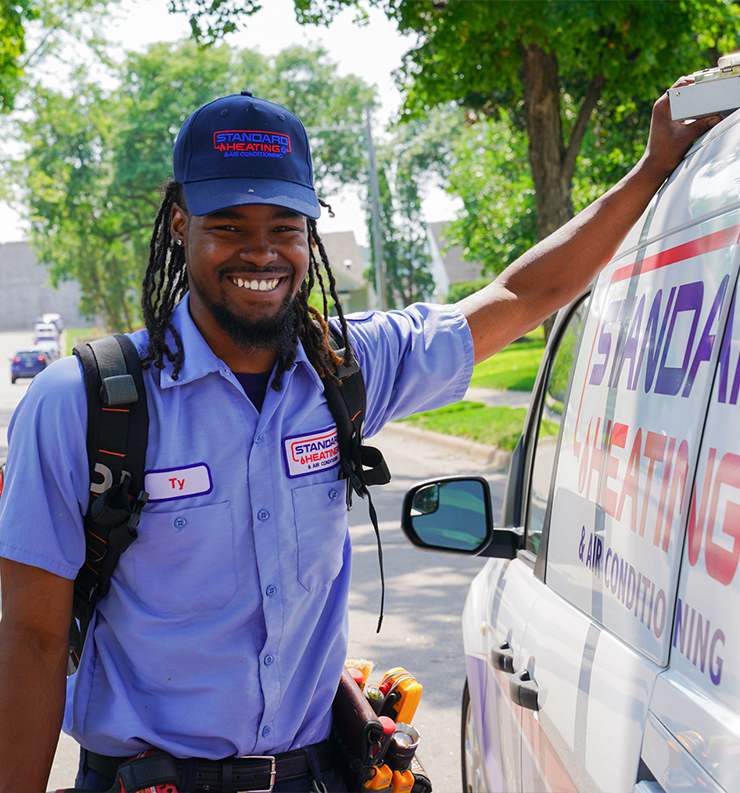 "We recommend them wholeheartedly!"

- Carol R.

"I have been using these guys for years across multiple homes."

- Jordan O.

"I recommend them to anyone looking for a new furnace or maintenance work."

- Judy E.

"The installation went very smoothly."

- Sylvia H.
How to Choose an Air Conditioner
The correct size and features are critical for cooling efficiency, dehumidification, and overall comfort when selecting a new air conditioning unit. No single model or brand of air conditioner is best for every home, which is why all major manufacturers offer models made for various types of houses and HVAC systems. However, with so many options available, you may be uncertain of what factors to consider when selecting a new air conditioner. It's best to evaluate the size of your home, the type of system you'd prefer, whether that be a central AC or ductless unit, as well as energy efficiency ratings when deciding on a new AC unit. You'll also want to determine what size system you'll need to adequately cool your space.
Many people think that "bigger is better" when choosing an air conditioner, however, your AC must be properly sized to your home, or it won't cool it efficiently. This is true for air conditioners that are both oversized and undersized. That's why our Minneapolis air conditioner installation team always conducts an in-home heat gain and distribution analysis to determine the right size air conditioning unit for your property. We'll ensure your new AC unit is perfectly sized, so your bills remain stable and your temperatures remain comfortable.
Helping You Find the Right Air Conditioner For Your Minneapolis or St. Paul Home
Every home is different. That's why at Standard Heating & Air Conditioning we always consider your home's cooling delivery system and conduct a heat-gain analysis, allowing us to guarantee exceptional comfort as well as optimum efficiency. Additionally, when considering a new system, we can also review your energy usage and present you with options for high-efficiency air conditioners that are designed to actually save you money over time. Some homeowners can even reduce their energy costs by 30%! And with potential rebates from your utility company, it never hurts to contact our experienced Minneapolis AC installers to find out more about your available options.
Remember, there comes a point where it may be more cost-effective to completely replace your AC unit than keeping repair it, and at Standard Heating & Air Conditioning, we promise to be honest about when that time arrives for your system.

Join Our Tell-A-Friend Referral Club!
Become part of the Tell-A-Friend referral club and get a $75 Parasole gift card every time someone that you referred hires Standard Heating for the installation of a new furnace or air conditioner.
How to Cool Renovated Homes
Renovated homes present unique challenges when trying to evenly cool your house. Air conditioners need to be properly matched to your home's central distribution system and professionally installed for optimum performance. Homes that have been renovated may experience a loss of efficiency due to ongoing system changes. This may lead to parts of the home feeling uncomfortable, and you may experience uneven cooling. At Standard Heating & Air Conditioning, our team of experts will complete a complex assessment of your Minneapolis home, working to keep you cool and comfortable on the hottest, most humid days.
Our Technicians Can Help Improve Cooling in Your Renovated Home By:
---
Assessing your energy needs
Improving system energy efficiency
Designing customized equipment
Reducing overall energy loss
Determining how old your current system is
How Much Is a New AC Unit?
Replacing an air conditioner can be a major investment for homeowners. However, it is a necessary expense for those whose aging air conditioning unit has been on the fritz. The cost of a new AC installation can vary from home to home, depending on a range of factors such as where you live and the type and size system you need. Additionally, the size and layout of your home, the complexity of the installation process, as well as the removal of your old air conditioner, and any additional expenses such as modifications to your ductwork, can also influence the overall cost.
It's important to keep in mind that while investing in a high-quality system might seem costly upfront, it can ultimately save you money in the long run by providing better energy efficiency and longevity. We recommend consulting with our professional AC installation team to determine the best option that not only fits your cooling needs but your budget as well. Providing The Comfort You Deserve
Since 1930
Why Hire Standard Heating & Air Conditioning, Inc. for AC Installation?
For 90 years, Standard Heating & Air Conditioning has gone above and beyond to find specific AC solutions for a range of homes. Our air conditioning company is family-owned and women-operated, proudly serving the entire Twin Cities metro area. We have a fleet of technicians, service vehicles, and sales representatives available to serve you during the hot Minnesota summer months, so you never have to worry about going without working AC equipment for long. And because we are available for same-day and emergency services, there's never a bad time to contact our Minneapolis AC replacement experts.
When you contact us for a fast and reliable installation, you may also be able to take advantage of our many specials and financing options, designed to fit any budget. With an A+ from the Better Business Bureau and favorable reviews from homeowners across the area, you already know we will live up to our reputation.
To request a free estimate or schedule an appointment with our Minneapolis air conditioning installation team, just dial (612) 324-1015or contact us onlinetoday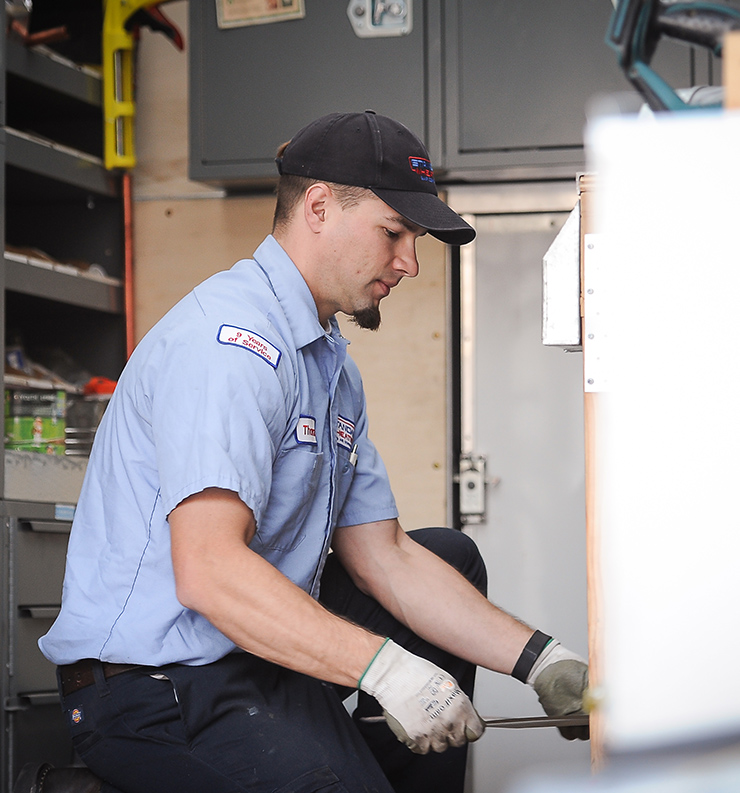 Want To Save Even More? Join our Smart Club Maintenance program today & enjoy all the cost saving benefits that go along with it!