Boiler Repair & Maintenance
Boiler Repair in Minneapolis
Our St. Paul Boiler Repair Team Is Here
Broken heating systems can make life uncomfortable and even dangerous when the temperature gets extreme. That's why Standard Heating & Air Conditioning provides St. Paul & Minneapolis boiler repair throughout the winter season. We specialize in residential hot water boilers, including boilers with cast iron radiators and baseboard heating distribution systems. Hot water boiler heating is a clean and economic way to heat your home, and with our energy efficiency experts at Standard Heating & Air Conditioning, you're bound to get service that keeps your unit running and your heating costs low for years to come. Call today to request an estimate, and find out why local homeowners have been coming back to our Twin Cities boiler repair and boiler maintenance experts for over 90 years.
To request a boiler repair in St. Paul or Minneapolis today, call (612) 324-1015. Want To Save Even More? Join our Smart Club Maintenance program today & enjoy all the cost saving benefits that go along with it!
Signs Your Boiler Needs a Repair in Minneapolis
Boilers are a reliable, energy-efficient type of equipment that our HVAC experts at Standard Heating & Air Conditioning are always thrilled to install. These systems present a range of advantages, including low energy bills, quiet operation, and even the ability to replace your water heater. However, much like any piece of heating equipment, boilers require periodic repairs and maintenance to function their best. Remember, do not hesitate to call our Minneapolis and St. Paul boiler experts for a repair day or night if you suspect a problem. Even if your issue turns out to be nothing, it's always better to be safe than sorry when it comes to heating systems.
Top reasons to call for a boiler repair in the Twin Cities include:
Water Leaks
Nasty Smells
Strange Sounds
Lack of Heat
Lack of Hot Water
Rising Energy Bills
Frequent System Shutdowns
No Heat or Hot Water at All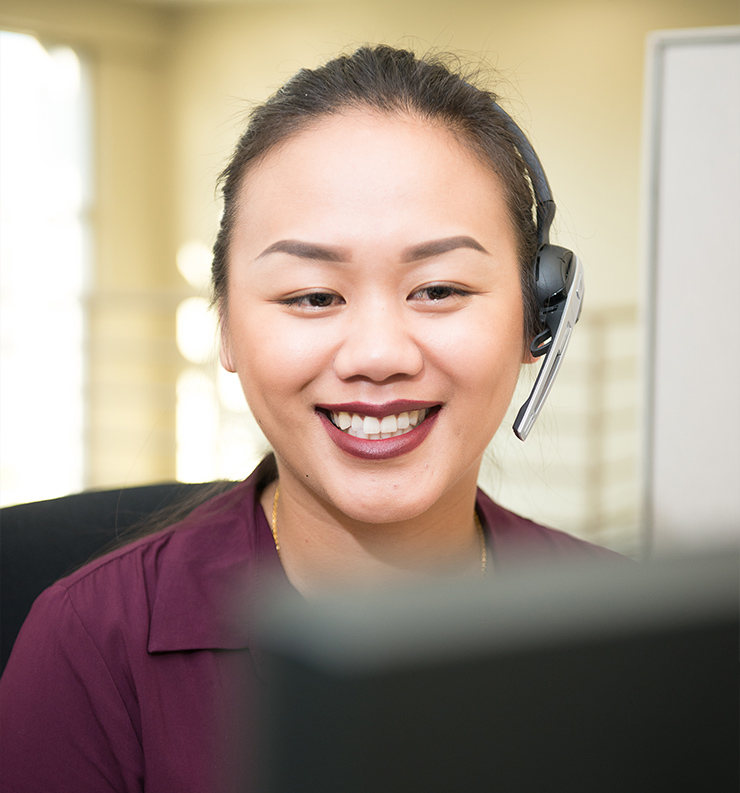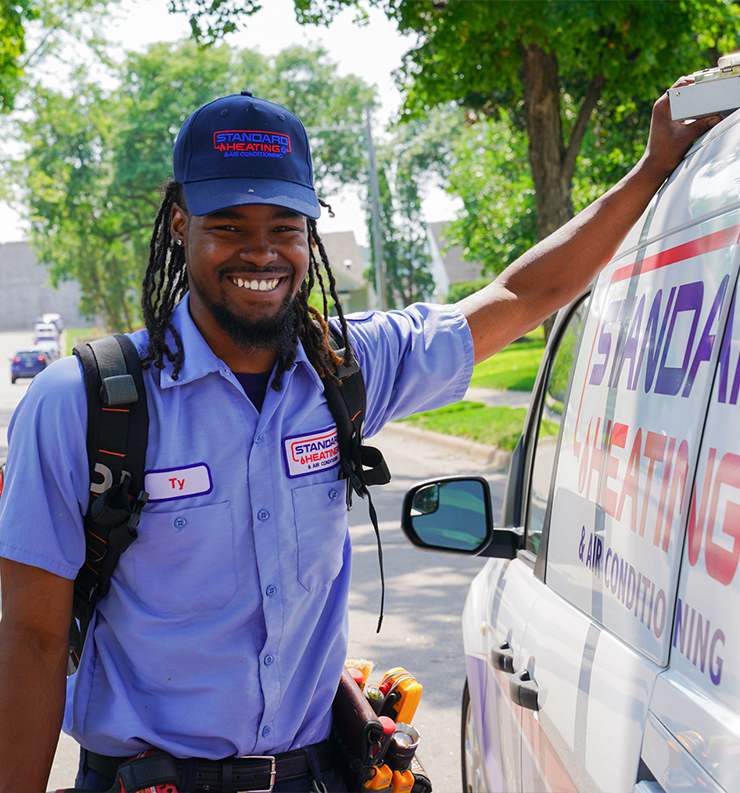 "We recommend them wholeheartedly!"

- Carol R.

"I have been using these guys for years across multiple homes."

- Jordan O.

"I recommend them to anyone looking for a new furnace or maintenance work."

- Judy E.

"The installation went very smoothly."

- Sylvia H.

Join Our Tell-A-Friend Referral Club!
Become part of the Tell-A-Friend referral club and get a $75 Parasole gift card every time someone that you referred hires Standard Heating for the installation of a new furnace or air conditioner.
Boiler Maintenance in Minneapolis MN
Residents of the Minneapolis area rely on their heating systems to stay comfortable during the area's exceptionally severe winter weather. Maintaining your boiler is essential. Most boilers fail as a result of poor maintenance. Keep your boiler running smoothly and avoid costly repairs with a boiler maintenance program from Standard Heating & Air Conditioning. Our goal is to earn your trust and business by offering quality HVAC services throughout Minneapolis and St. Paul.
Our Boiler maintenance process includes:
Inspect and clean burners
Check that safety controls are working
Inspect heat exchanger
Check boiler for exhaust leaks
Check boiler for water leaks
Adjust water pressure
Check that zones are operating
Check expansion tank
Inspect electrical connections
Check pump operations
Check thermostat operation
Standard Heating & Air Conditioning experts understand that your boiler won't last forever but maintaining a high-performing system can save you costly repairs for many years. Let us discover potential issues, improve energy efficiency, and extend the life of your boiler system through our boiler maintenance in Minneapolis, MN.
Why Hire Our Minneapolis Boiler Repair Company
With certified, professional boiler technicians covering the entire Minneapolis and St. Paul metro area, Standard Heating & Air Conditioning has served over 500,000 satisfied customers since first opening in 1930. Ready to tackle all types of issues, Standard Heating & Air Conditioning has a fleet of technicians and service vehicles, with over 30 trucks in the field on most days. For services, call us immediately so that we can return your home to the comfort level you expect. And don't forget to ask us about available coupons and financing options so you can save as much as possible.
When you call Standard Heating & Air Conditioning for Minneapolis boiler repairs, you can expect:
A phone call when the technician is on their way to your home.
A fully stocked service vehicle with replacement parts for most boiler repairs.
One-year warranties on eligible repairs.
A licensed, bonded and insured team.
Friendly, courteous, and professional service that respects you and your home (we use boot covers and communicate with you about your needs and options.)
To request boiler repairs or boiler maintenance from our family-owned boiler company today, call (612) 324-1015, or contact us online.