 Want To Save Even More?
Join our Smart Club Maintenance program today & enjoy all the cost saving benefits that go along with it!
Ironclad Protection
Your comfort is our priority. We make the process of buying a new heating and cooling system easier by guaranteeing our workmanship and ensuring your rebates and warranties are registered.
Making Your Process Easier
Our main goal is our customers' comfort. To make the process of installing a new system easier, we've created the Ironclad Protection. This eliminates paperwork for our customers and guarantee's our work. If you don't love your system after we've installed it, we will stand behind our work and replace the system, if needed.
This guarantee is included with every heating and cooling system sold and installed by Standard Heating at no extra charge:
Lifetime Workmanship Warranty — Job done right!
No Lemon Warranty — Love it or we'll replace it!
Warranty Extension — Goes beyond the manufacturer warranty!
Warranty and Rebate Registration — We handle all the paperwork for you! Don't Miss Out on These Savings!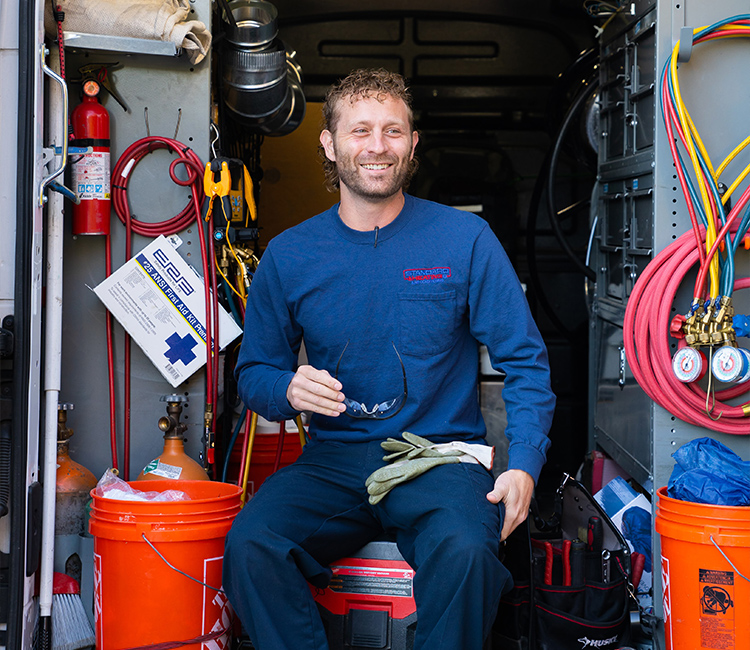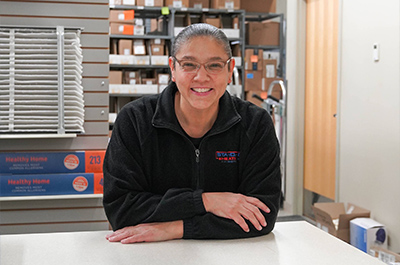 Learn About Our Online Reviews Challenge

Instant Deals When You Spread the Word

Financing Options for New Systems "I will never use anyone else."

I will never use anyone else for our heating and a/c maintenance. Very professional and honest. The best in town.

- Sarah D.

"I couldn't be happier with the service from Standard Heating & Air Conditioning"

Seth was extremely professional and did a great job removing our AC unit as we were having deck work done. There weren't any questions to ask as Seth was able to walk me through the entire process and next steps. I couldn't be happier with the service from

- Mike S.

"Would highly recommend to anyone."

I don't believe you could find better customer service than Standard. They could be a model for every business.

- Brent P., Facebook User

"Very friendly, respectful and informative"

He told me about a couple of options they offer to help with the transition to a newer furnace. I appreciated the information and the fact that he wasn't pushy about it. I will always recommend this company!

- Becky K., Facebook User

"I recommend them to anyone looking for a new furnace or maintenance work."

I've used Standard Heating & Air Conditioning for almost 30 years. I've had them install new furnaces at two different homes during that time and also complete annual inspections of my furnace and A/C. They have been price competitive, courteous, profe

- Judy E.

"I have enjoyed working with Standard Heating"

Cody, one of their technicians, was helpful, knowledgeable, and explained clearly our options in what/how to keep our furnace running well.

- Jane H., HomeAdvisor User

"Standard is our first choice EVERY TIME"

The technicians are always friendly, knowledgeable, professional and willing to answer any questions we have.

- Jim V., HomeAdvisor User

"Arrived on time, was friendly, explained the process, and answered all questions"

He even pointed out some things he noticed not technically related to the ducts, such as some asbestos on an old wood-burning stove that I had thought was just old tape and recent mouse activity in the basement.

- Kate M., HomeAdvisor User