Eagan Heating and Cooling
Offering Quality HVAC Repairs, Installation, & Maintenance
Having a reliable and functioning HVAC system is essential for maintaining a comfortable environment. So when your furnace breaks down or your AC needs an upgrade, it's imperative you hire a qualified team to handle your service needs. Standard Heating & Air Conditioning can help!
Our experienced Eagan heating and air conditioning pros can accurately diagnose problems, handle necessary repairs or maintenance, and provide quality installations or replacements, while respecting industry standards. By entrusting your system to our experienced professionals, you can rest assured that your HVAC unit will be taken care of efficiently and cost effectively. Want To Save Even More? Join our Smart Club Maintenance program today & enjoy all the cost saving benefits that go along with it!
Comprehensive HVAC Service Options
When you choose to work with Standard Heating & Air Conditioning you will have access to knowledgeable Eagan HVAC technicians who can evaluate your heating and cooling system's current condition and make sure any required work is done correctly and efficiently. With our professional service options, you will be certain that your HVAC unit is running at its fullest potential.
We Are Proud to Offer the Following Heating & Air Services Throughout Eagan:
AC Repair
AC Maintenance
AC Installation & Replacement
Boiler Repair
Boiler Maintenance
Boiler Installation & Replacement
Furnace Repair
Furnace Maintenance & Inspection
Furnace Installation & Replacement
Garage Heater Installation
Water Heater Replacement
Air Exchangers
Humidifiers
UV Air Purifiers
Whole Home Air Cleaners
Whole Home Duct Cleaning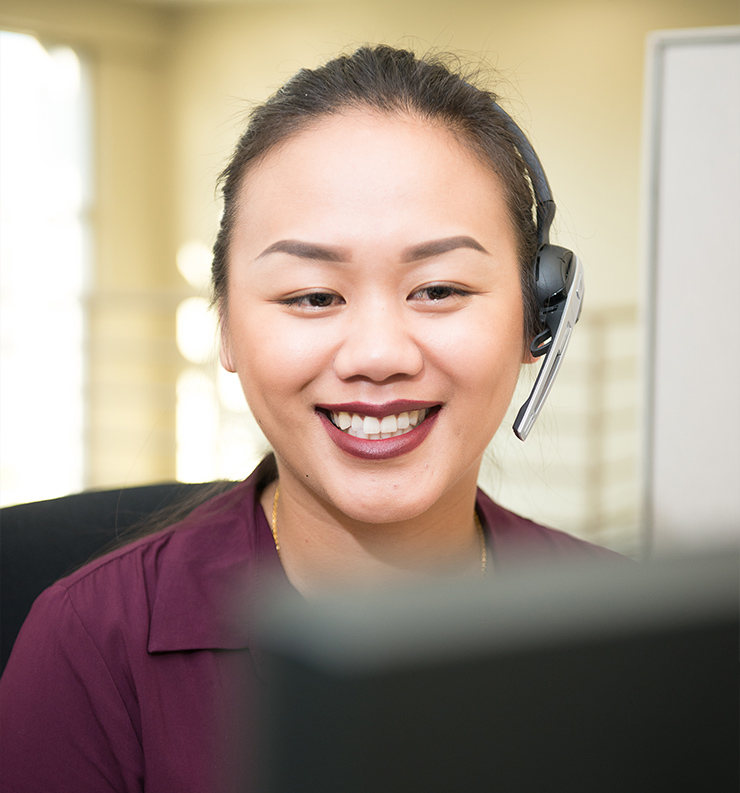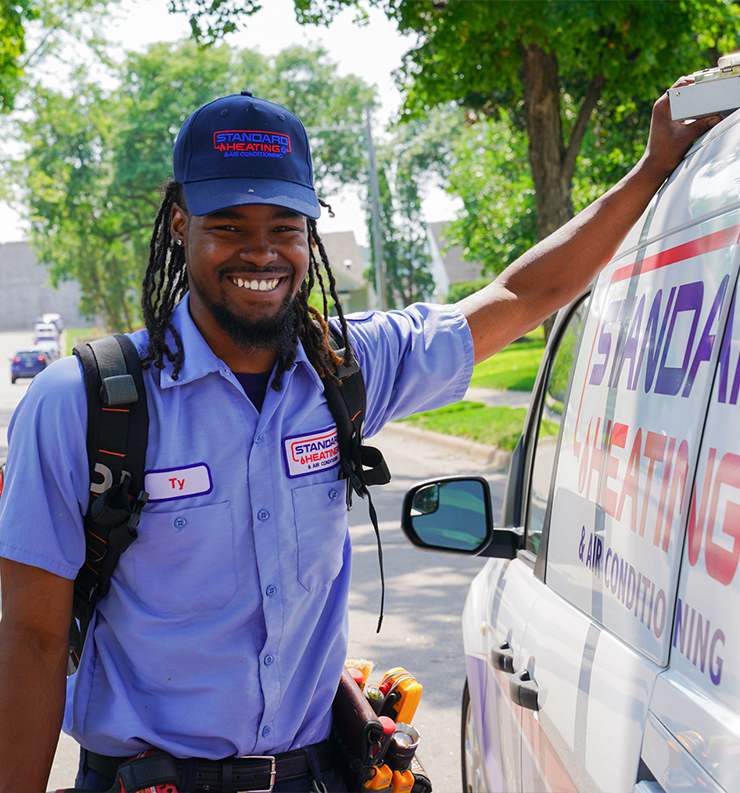 "We recommend them wholeheartedly!"

- Carol R.

"I have been using these guys for years across multiple homes."

- Jordan O.

"I recommend them to anyone looking for a new furnace or maintenance work."

- Judy E.

"The installation went very smoothly."

- Sylvia H.
Why Is My Air Conditioner Leaking Water?
The most common reason why air conditioners develop leaks is because of a clogged condensate drain line. If there is a build-up of dirt, dust and debris, the drain line can become blocked, which keeps water from draining properly, so it backs up resulting in a leak. In some cases, the drain pan could be damaged, the condensate pump could be faulty, the system's refrigerant could be low, or the air filters could be dirty – all of which could also cause a leak. However, regardless of the specific cause, if you are noticing a leak coming from your AC unit make sure to have an Eagan air conditioning professional inspect your unit.
However, leaks are not the only indication that your system needs to be serviced.
You May Need AC Repairs If You Notice:
Uneven cooling or varying temperatures throughout different rooms of your home
A decrease in airflow
Changes in your home's humidity levels
Loud or unusual noises when the system is running
An increase in your energy bills
Warm air emitting from the air conditioner
Unpleasant odors while the system is running
For an air conditioner to perform its best, it's important to make sure that all components are in working order and any necessary repairs are completed. Therefore, if you notice any of the above signs, be sure to contact our trained Eagan AC repair technicians right away.

Join Our Tell-A-Friend Referral Club!
Become part of the Tell-A-Friend referral club and get a $75 Parasole gift card every time someone that you referred hires Standard Heating for the installation of a new furnace or air conditioner.
How Long Does a Furnace Usually Last?
A furnace typically lasts between 15 and 20 years, depending on how well it is maintained over the years. Regular maintenance by a professional Eagan heating technician can ensure that your furnace is operating at peak efficiency while extending its lifespan. Factors such as frequency of use and local climate can also affect the lifespan of your furnace. How the system was initially installed and if the furnace was the correct size for your property may also have an effect on how long it may last. If you're uncertain if it's time to replace your system with a new furnace or boiler, consider the following.
You Should Install A New Heating System If:
Your furnace requires continual or similar repairs
You notice soot around your furnace
The cost of a repair equates to the cost of replacement
Your furnace is rusted
The burner flame has changed from blue to yellow
You are constantly having to adjust the thermostat or the thermostat is no longer communicating with the heater
The system keeps turning on and off, known as short cycling
You want to invest in a newer, more energy-efficient model
While deciding to invest in a new heating system can seem like a major project, the Eagan furnace replacement team at Standard Heating & Air Conditioning is here to provide assistance! We can help walk you through the process of selecting a new system for your home, while handling the installation of your new heater and removal of your old unit.
For All Your HVAC Needs in Eagan, Choose Standard Heating & Air Conditioning
Whether you're dealing with a system breakdown or simply looking for ways to improve the efficiency of your home's HVAC system, hiring a professional can make all the difference. The skilled technicians at Standard Heating & Air Conditioning have extensive experience in assessing, maintaining, repairing and replacing complex heating, indoor air quality, and air conditioning systems - ensuring that your home stays safe, comfortable and efficient throughout the year.
To find out more about our heating and air conditioning services in Eagan, give our team a call at (612) 324-1015 or contact us online today!