HVAC Services in Lakeville
Call Us When You & Your HVAC System Needs Us
Here Standard Heating & Air Conditioning our core values are what drive us to be the industry standard for fantastic HVAC services in Lakeville, Minnesota. Since opening our doors in 1930, we have always focused on our customer satisfaction first. We use high-quality equipment, offer a wide range of HVAC services. All while keeping our prices competitive, and, of course, show our customers genuine kindness and courtesy. We hope you give us a try and see the standard we set for HAVE services!
We offer many residential HVAC services, including:
AC maintenance, repair, and replacement
Air exchangers
Boiler repair, maintenance, and replacement
Furnace repair and replacement
Furnace safety inspection
Garage heaters
Humidifiers
Water heater replacement
Whole-home air duct cleaning
And more
We know that your schedule can be really busy most weeks, so finding time to get HVAC services done at your home or business can be tricky. To help make things simpler for you, we always try to keep a flexible service schedule, so putting an HVAC service on your calendar is stress-free.
Request a service estimate by calling (612) 324-1015 or contacting us online. Want To Save Even More? Join our Smart Club Maintenance program today & enjoy all the cost saving benefits that go along with it!
AC Services in Lakeville
You and your family should always feel comfortable in your home. If your air conditioner is not working, your families comfort might be lacking. To get back to enjoying the time you spend in your home, get Standard Heating & Air Conditioning on the phone today. We can inspect an AC unit, diagnose its issues, and propose proper solution, so you do not need to suffer another hot summer day uncomfortable inside.
Your AC unit might need repairs or replacement if it has a:
Refrigerant leak
Thermostat malfunction
Damaged compressor
Frozen evaporator coil
Water leak
Clogged condensate line
Oftentimes, the first sign that there is something wrong with an AC unit is that it no longer cools as effectively as it did before. Have you noticed that it takes twice as long to drop the temperature in the morning? Or does it never reach your set temperature? If so, then you should contact us today without delay.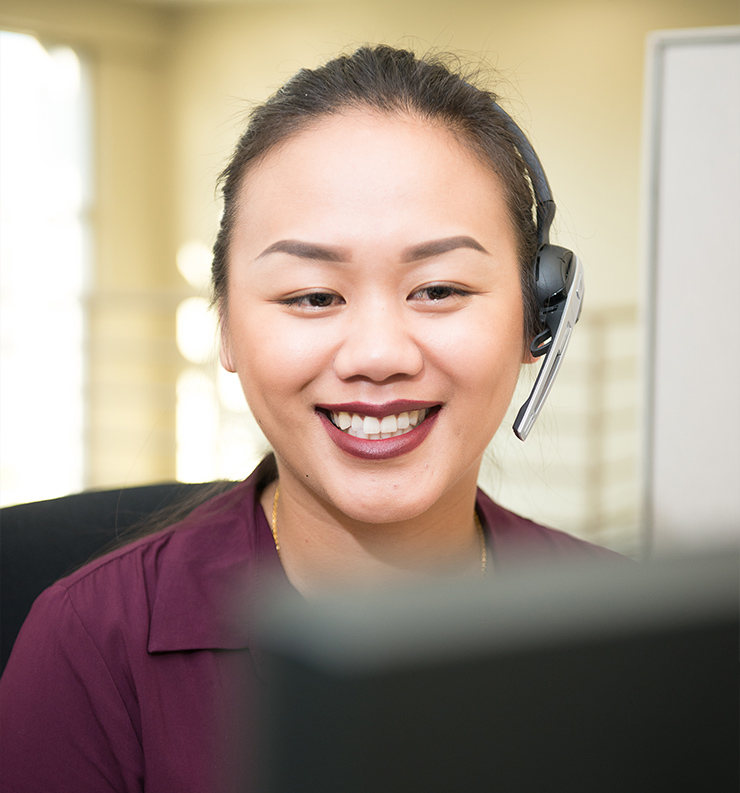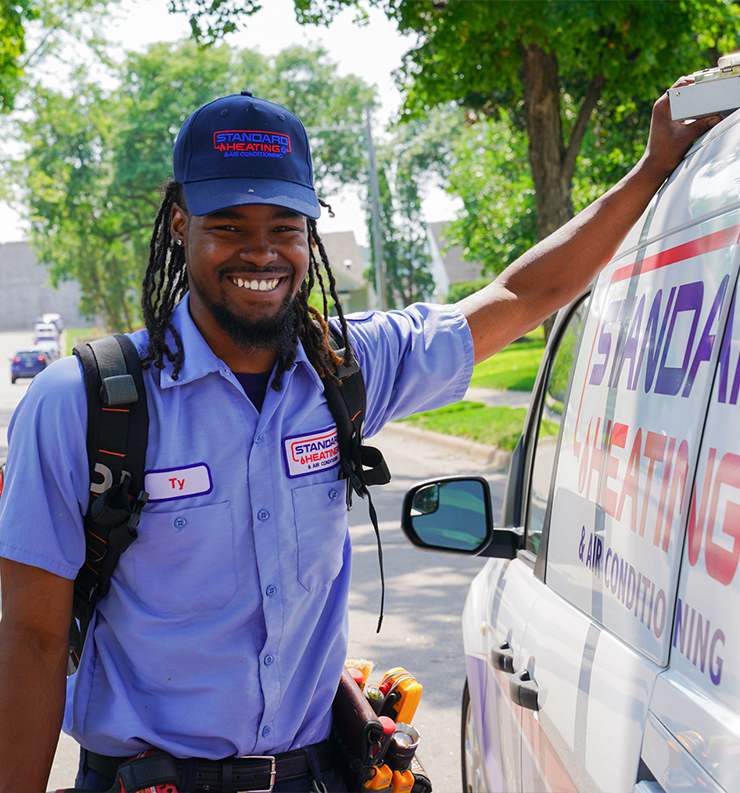 "We recommend them wholeheartedly!"

- Carol R.

"I have been using these guys for years across multiple homes."

- Jordan O.

"I recommend them to anyone looking for a new furnace or maintenance work."

- Judy E.

"The installation went very smoothly."

- Sylvia H.

Join Our Tell-A-Friend Referral Club!
Become part of the Tell-A-Friend referral club and get a $75 Parasole gift card every time someone that you referred hires Standard Heating for the installation of a new furnace or air conditioner.
Furnace or Boiler Services in Lakeville
The winters of Lakeville can get frosty. Keep yourself cozy at home with a fully functioning furnace or boiler. Standard Heating & Air Conditioning is here to help with your service, maintenance or replacement needs.
You might need a furnace or boiler system service if the system:
Has not been serviced in more than a year.
Runs noisily.
Does not warm up your home effectively or at all.
There's been an increase in your energy bills.
Another big warning sign that something is wrong with your furnace or boiler system is that your heating bills are rising for seemingly no reason. This usually happens when your furnace or boiler must run more often to meet the same temperature, which racks up your bills. Call us at (612) 324-1015 and see how we can help. Repairing or replacing your heating system could end up saving you money if your energy bills are out of control.
See Why Everyone Loves Standard Heating & Air Conditioning!
Locals in Lakeville know that they can count on Standard Heating & Air Conditioning for any type of HVAC service. We have built our reputation for more than 90 years!
When you work with our team, you will enjoy our:
Competitive pricing
Online specials and coupons
Free sales estimates
Providing the comfort you deserve, since 1930!
Contact us today by using an online form or dialing (612) 324-1015