HVAC Plymouth, MN
Nearly a Century of Exceptional Heating & Cooling Services
Since opening our doors in 1930, Standard Heating & Air Conditioning has remained committed to providing the highest quality heating and air conditioning services. Equipped with state-of-the-art tools and technology, our skilled technicians can handle any repair, replacement, maintenance, or installation service you may need.
Our Plymouth heating and cooling services include:
AC replacement
AC repair
AC maintenance
Furnace safety inspections
Furnace replacement
Furnace repair
Furnace maintenance
Boiler repair
Boiler replacement
Garage heaters
Water heater replacement
Air exchangers
Humidifiers
UV purifiers
Whole-home air cleaners
Whole-home air duct cleaning
There is no job too big or too small for Standard Heating & Air Conditioning to take on. Turn to us for all your heating and cooling needs and rest assured your home is in good hands.
Call (612) 324-1015 or contact us online to schedule an appointment today! Want To Save Even More? Join our Smart Club Maintenance program today & enjoy all the cost saving benefits that go along with it!
Signs You Need an AC Repair in Plymouth, MN
If your AC is acting up, it is important to have it repaired right away. Even issues that appear to be minor can either cause extensive damage down the line or be a sign that something more serious is going on with your system. Repairing problems early on is a great way to save money and keep your system running better for longer.
Below are signs you need to schedule an AC repair:
You are constantly adjusting your thermostat
Your airflow is weak
There are warm and cool spots throughout your home
There was an unexpected spike in your energy bills
Your AC is making strange sounds
There is a lot of dust in your home after running your AC
There is water leaking from your outside unit
The evaporator coils are frozen
Your home never gets cool enough
There is warm air coming from your air registers
No matter the problem, Standard Heating & Air Conditioning has a solution. Our highly trained technicians are skilled in diagnosing and repairing all kinds of air conditioning problems, including refrigerant leaks, damaged ductwork, malfunctioning thermostats, and more.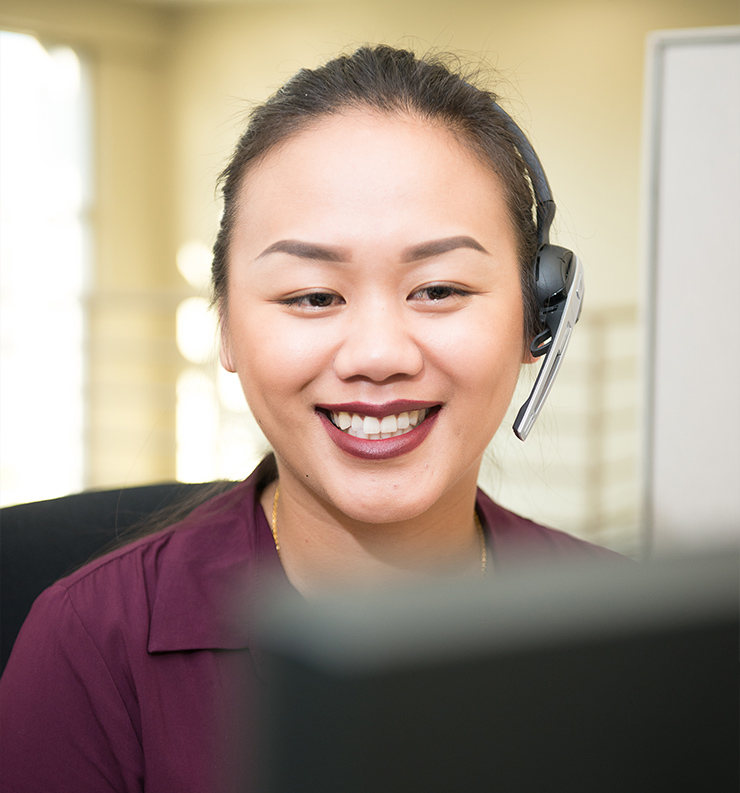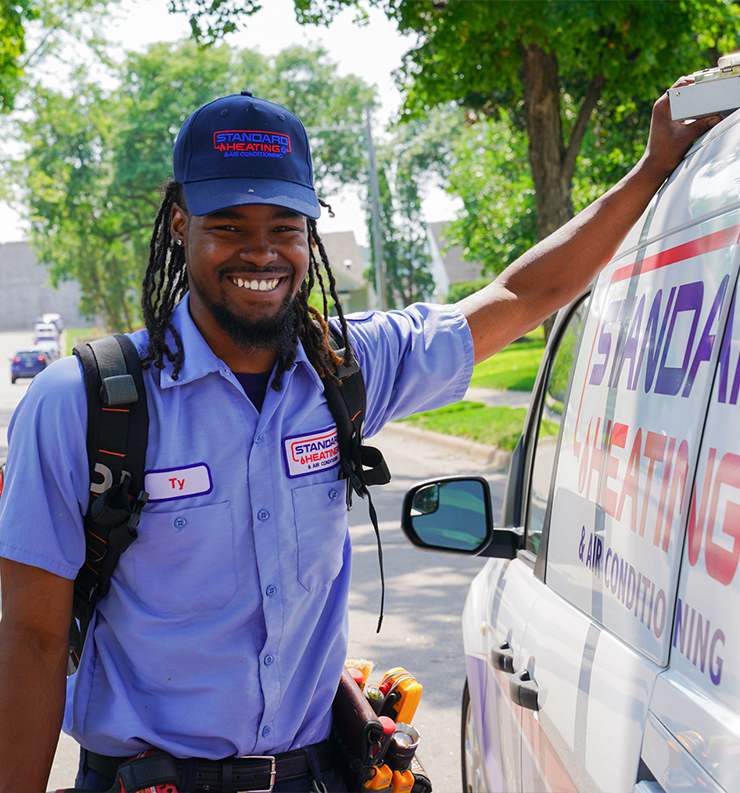 "We recommend them wholeheartedly!"

- Carol R.

"I have been using these guys for years across multiple homes."

- Jordan O.

"I recommend them to anyone looking for a new furnace or maintenance work."

- Judy E.

"The installation went very smoothly."

- Sylvia H.

Join Our Tell-A-Friend Referral Club!
Become part of the Tell-A-Friend referral club and get a $75 Parasole gift card every time someone that you referred hires Standard Heating for the installation of a new furnace or air conditioner.
How to Avoid a Heating Repair in Plymouth, MN
Your heating unit is one of the most important appliances in your home, so the last thing you want is for it to break down. Heating repairs can cost you a lot of time, money, and energy, all of which could be better spent elsewhere. Luckily, there are a number of things you can do to significantly reduce the risk of a repair.
Below are some of our best tips and tricks for preventing heating repairs:
Replace your air filter every 1-3 months (whenever it becomes dirty)
Make sure all your air registers are open while your furnace is running
Move anything blocking your air registers (i.e., curtains, dressers, etc.)
Repair any issues with your system as soon as they crop up
Schedule annual maintenance
The very best way to take care of your furnace is to schedule an annual tune-up and inspection. Routine maintenance allows your technician to detect any issues early on and repair them before your system is damaged.
At Standard Heating & Air Conditioning, our team offers comprehensive maintenance services. Check out our Smart Club Maintenance Plan to learn more about how you can benefit from this program.
Your Comfort Is Our Priority
As a family owned and operated company, Standard Heating & Air Conditioning understands the importance of a smooth-running home. Our team takes great pride in serving the members of our community and always goes the extra mile to get the job done right the first time around. Whether you need to schedule a routine tune-up or an emergency system replacement, our team completes every service with the utmost urgency.
With Standard Heating & Air Conditioning on your side, you can expect:
Free in-home sales estimate
Various specials
Financing options
Fully stocked service vehicles
Customized solutions
Comprehensive maintenance options
Don't settle for anything less than the exceptional service you deserve. Turn to Standard Heating & Air Conditioning, and rest assured your home is in great hands.
Call (612) 324-1015 to schedule a Plymouth heating and cooling service. We look forward to taking care of your home!