 Join Our Tell-A-Friend Referral Club!
Become part of the Tell-A-Friend referral club and get a $75 Parasole gift card every time someone that you referred hires Standard Heating for the installation of a new furnace or air conditioner.
Smart Club Maintenance
Prevent Costly Repairs With a Smart Club™ Membership
Our Smart Club™ maintenance plan takes care of your equipment year round. With 1-3 visits per year, you can have peace of mind knowing your equipment is running safely and efficiently.
Smart Club is the most affordable way to maintain your heating and cooling. We offer monthly and annual payment options. Unlike a "repair plan", your maintenance plan helps identify and prevent potential problems before they occur.
Smart Club Benefits
Evening and Saturday availability
Easy monthly payments
Transferrable
10% discount on repairs and service calls
Scheduling reminders
$99 Discount on the Service Call Fee with a qualified repair for no-heat / no-cool appointments Don't Miss Out on These Savings!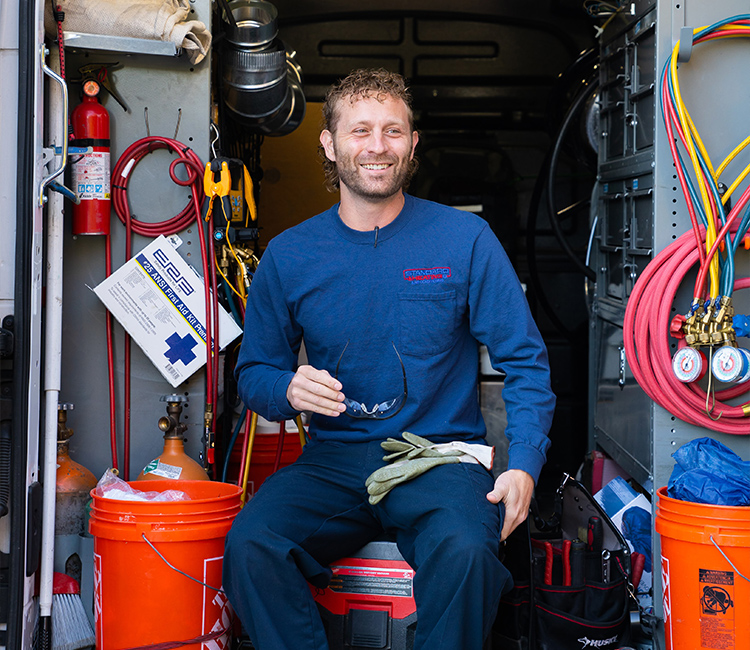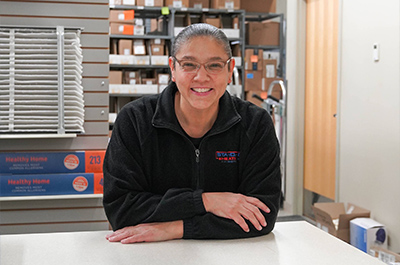 Customized Plans Based on Equipment Age
We've designed our maintenance plans with your convenience in mind. Our expert technicians have learned the typical needs of a heating and cooling system, so we've designed the plans (and prices) to give you exactly what your system needs based on its age. Although we recommend you choose the plan that matches your furnace age, you can always select a higher level plan.
* Silver membership is for equipment installed by Standard Heating. Platinum

Our most comprehensive plan, it is designed for furnaces 14 years and older and includes 3 visits per year.

Gold

Our most popular membership, the gold plan is for furnaces up to 13 years old and includes 2 visits per year.

Silver

This discounted plan is only for customers who have Standard Heating furnace AND air conditioner installations. It is for furnaces up to 6 years old.

Boilers

This maintenance plan is a fantastic value for homeowners that have a high efficiency boiler. New boilers are more advanced than older models and require annual tune-ups to keep operating at peak efficiency.

Learn About Our Online Reviews Challenge

Instant Deals When You Spread the Word

Financing Options for New Systems "We are longtime Standard Heating customers and this most recent experience re-confirmed our satisfaction and loyalty."

Casey did a very thorough job of examining our furnace, and described his findings and recommendations very well. We are longtime Standard Heating customers and this most recent experience re-confirmed our satisfaction and loyalty.

- Lisa H.

"All very professional, and we look forward to installation in a couple of weeks"

Tech arranged a meeting with sales rep later the same day. Price for replacement pretty much fixed, as this condo requires a particular kind of unit.

- John R., HomeAdvisor User

"The installation went very smoothly."

The installation went very smoothly. Thomas M. did a beautiful job. He was friendly and polite. He answered any questions we had about the new furnace. The city inspector even had compliments for the quality of work he saw.

- Sylvia H.

"I would hire them again"

He arrived on time and was very helpful and accommodating for any questions that we had. He did offer their maintenance plan but was not pushy about it.

- Angie User

"First rate service from everyone"

Always professional, friendly and very knowledgable. I Highly recommend them.

- Kenn D., Facebook User

"Very friendly, respectful and informative"

He told me about a couple of options they offer to help with the transition to a newer furnace. I appreciated the information and the fact that he wasn't pushy about it. I will always recommend this company!

- Becky K., Facebook User

"It was a great experience.  Couldn't recommend it more highly."

I originally had an appointment to get it fixed on 6/22, but Greg came on the 17th, 5 days early! He was extremely professional and was in and out in under a half an hour.

- Alice S., Yelp User

"He was COVID-cautious, efficient and quick, and friendly."

They are professional, helpful, and kind. Most recently we had the tech, Cody, out to service our furnace.

- Vanessa L., Google User