Minneapolis Furnace Replacement
Quality Heating Installation Services in St. Paul & the Surrounding Areas
At Standard Heating & Air Conditioning, we can tell you firsthand that when it comes to furnace replacement, sooner is always better. While some people wait until their system breaks down, it's always safer and more affordable to replace your furnace early.
Whatever your needs are, we guarantee you will notice the benefits of improved efficiency and energy savings when you call our experts for St. Paul and Minneapolis furnace installation. Backed by almost 100 years of experience, our family-owned, women-led company is proud to offer the latest, industry-leading technology to local homeowners.
We respond to every service call ASAP, so you never have to wait long for the comfort you deserve. Plus with an A+ from the Better Business Bureau and the seal of approval from Angie's List and HomeAdvisor, you already know our work is held to the very highest standards at Standard Heating & Air Conditioning.
For Minneapolis furnace replacement, just call (612) 324-1015 or contact our team online. Want To Save Even More? Join our Smart Club Maintenance program today & enjoy all the cost saving benefits that go along with it!
Preventative Minneapolis & St. Paul Furnace Replacement
When most people purchase homes in the Twin Cities area, they purchase a home that has an existing furnace or boiler already installed. A typical heating system is designed to have a lifespan of at least one to two decades.
Because of HVAC system longevity, many homeowners have never needed to purchase a new system. However, if your heating system is more than 15-years-old, it may be time to start thinking about replacement.
As your furnace continues to age, you might notice that it struggles to keep your home at an even temperature and fulfill your heating demands. If you are unsure of your system's condition, scheduling routine maintenance will help you identify potential problems before they occur.
Make sure to also watch out for the signs that your furnace is breaking down, since waiting too long to upgrade your furnace can be hazardous for your entire property.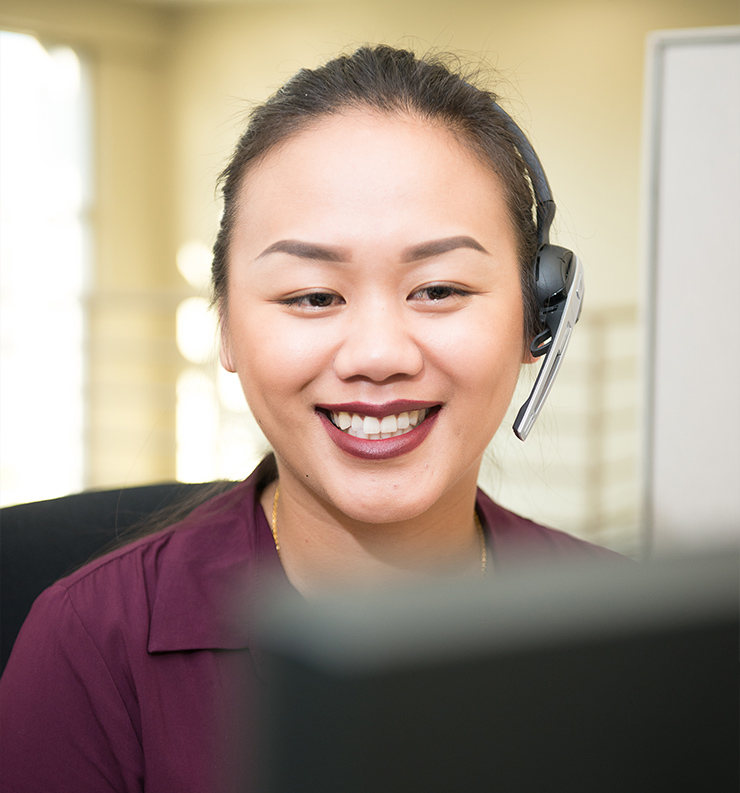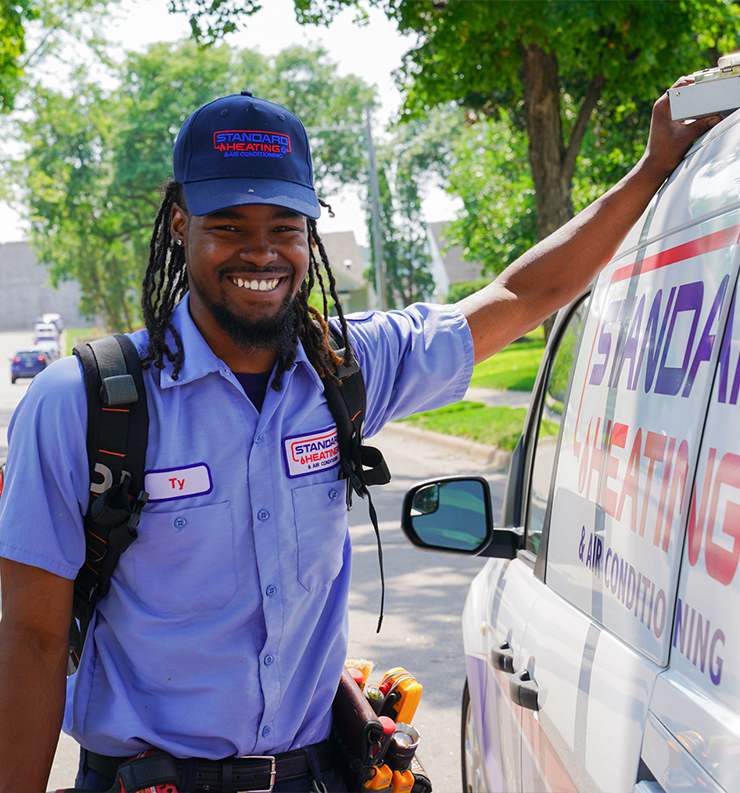 "We recommend them wholeheartedly!"

- Carol R.

"I have been using these guys for years across multiple homes."

- Jordan O.

"I recommend them to anyone looking for a new furnace or maintenance work."

- Judy E.

"The installation went very smoothly."

- Sylvia H.
Emergency Furnace Replacement & Safety Checks
For emergency furnace replacement, Standard Heating & Air Conditioning works closely with our customers to meet their immediate installation needs. We understand that losing heat during a Minnesota winter is a safety concern, which is why you can call us for emergency heating services anytime, day or night, during the heating season.
Initially, our technician will inspect and diagnose the problem. We promise to do our best to get your current unit up and running again, but some older furnaces may not be able to be fixed. Others may need costly repairs to become operational again, to the point where it becomes more advantageous to replace the entire system.
Finding The Right Heating System For Your Twin Cities Home
When designing a heating system, Standard Heating & Air Conditioning always considers your home's heat delivery equipment and conducts a heat-gain analysis to ensure exceptional comfort as well as optimum efficiency. There are many variables involved when designed and installing a heating system, but as residential furnace replacement specialists, we can help you take care of them all. "Sizing" your equipment based on your home's needs is critically important, as well as having the right ductwork for your space. Improper sizing and installation can reduce performance efficiency by as much as 30%, affecting not only your utility bills, but leading to a variety of other comfort problems, too.

Join Our Tell-A-Friend Referral Club!
Become part of the Tell-A-Friend referral club and get a $75 Parasole gift card every time someone that you referred hires Standard Heating for the installation of a new furnace or air conditioner.
Signs Your Furnace Needs Replacing
Top signs you may want to consider a furnace replacement in the Twin Cities include:
Rising energy bills
Poor indoor air quality
Cold spots around your property
Nasty smells coming from your furnace
Strange noises coming from your furnace
To learn more about which heating system is right for you, contact our team onlineor give us a call at (612) 324-1015today!
Upgrade Your St. Paul Home's Heater Today!
At Standard Heating & Air Conditioning, your comfort is our priority, which is why we created the Ironclad Protection guarantee to protect every piece of equipment you purchase from us. Each year, technology and energy savings improve. That's why our modern furnaces all have high efficiency ratings.
When you meet with a sales representative for your free in-home consultation, ask about the options that are available for your home, including rebates you may be able to receive for installing energy-efficient equipment. We also offer a range of specials and financing options to fit any budget.
Our technicians are fully licensed bonded, and insured, because we care about your safety and comfort. And with a reputation for quality and excellence stretching back to 1930, Standard Heating & Air Conditioning is the company you trust when you need the job done right and right away.
For a FREE estimate on your next furnace replacement in the Twin Cities area, call (612) 324-1015 now. You can also contact us online