Bloomington Heating and Air
Call Today for Reliable HVAC Services
Heating and air conditioning problems are certainly no small matter. A faulty air conditioner can leave your home feeling stuffy, humid, and unbearable. Without proper heat, winter can be an immense challenge that could compromise your home and your health. At Standard Heating & Air Conditioning, we proudly offer a great selection of heating and cooling services that can get you through whatever issues you are having. When your home is uncomfortable, we rise to the challenge and offer creative, effective, and long-lasting solutions you can count on. And we do it all while upholding rigorous and thorough quality standards.
Call Standard Heating & Air Conditioning at (612) 324-1015 or contact us online today to schedule an appointment with a HVAC technician and to get your free estimate! Want To Save Even More? Join our Smart Club Maintenance program today & enjoy all the cost saving benefits that go along with it!
Providing Heating and Air Conditioning Services in Bloomington for 90+ Years
Standard Heating & Air Conditioning has proudly served our community for more than 90 years, offering truly customer-focused service, exceptional workmanship, and great value that isn't matched anywhere else. We believe that a business should operate with integrity, quality, and transparency, and we have always prided ourselves on making sure our customers are completely happy with everything we provide for them. We work with all types of heating and cooling systems, including many various types so you can call us with whatever problem you have. And with a staff that is trained to work with products from all major manufacturers, you can be certain we'll get to the bottom of your issue and fix it the right way.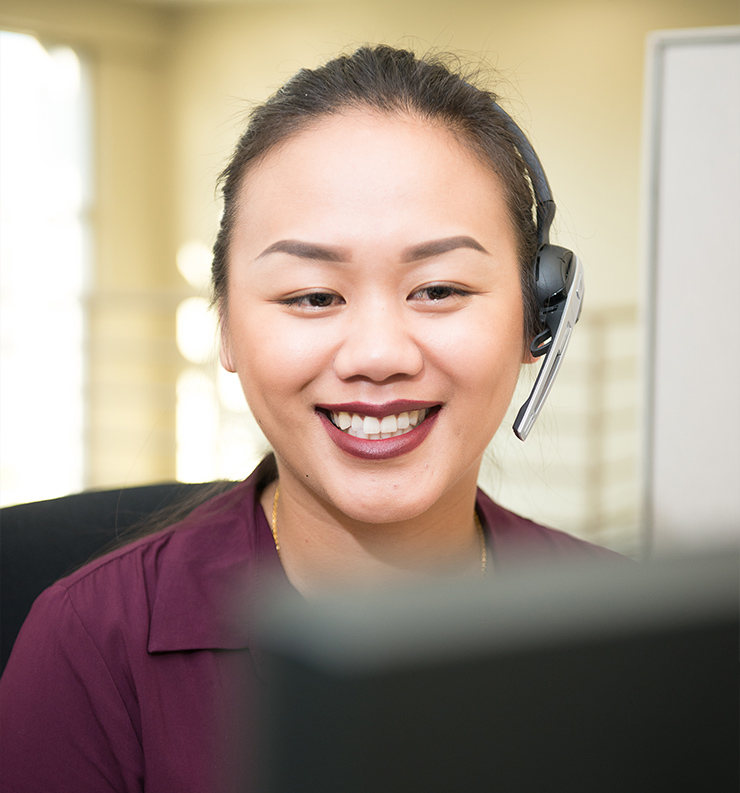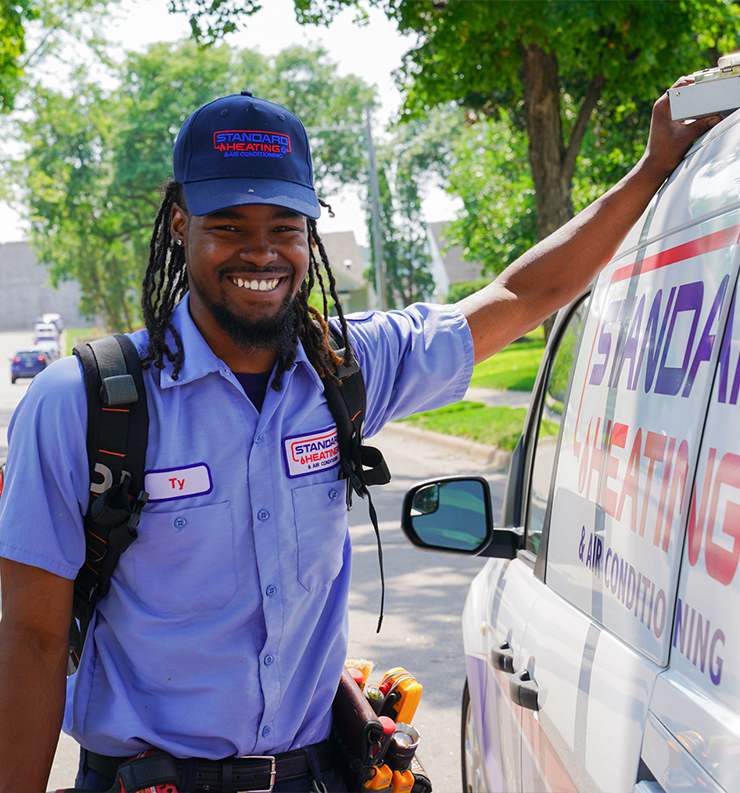 "We recommend them wholeheartedly!"

- Carol R.

"I have been using these guys for years across multiple homes."

- Jordan O.

"I recommend them to anyone looking for a new furnace or maintenance work."

- Judy E.

"The installation went very smoothly."

- Sylvia H.

Join Our Tell-A-Friend Referral Club!
Become part of the Tell-A-Friend referral club and get a $75 Parasole gift card every time someone that you referred hires Standard Heating for the installation of a new furnace or air conditioner.
Heater and Furnace Repair in Bloomington, MN
Minnesota's winters are known for being harsh, long, and difficult. With temperatures frequently dipping below freezing for weeks at a time, going without heat for even a small period can be devastating. When something goes wrong, you need a solution and quick. Our crew of technicians are equipped with the tools and materials to handle your heating repair and get you back to enjoying your home in comfort again as soon as possible.
We fix issues with all of the following:
Electric heaters
Heat pumps
Gas furnaces
Oil furnaces
Boilers
Your heater failing should always be considered something of the utmost importance. Within mere hours, a home that was once comfortable can fall to shockingly cold temperatures that can threaten your health and your wellbeing. Standard Heating & Air Conditioning responds quickly to your call and can have a technician out to address the problem as soon as possible. In fact, we can often schedule appointments the very next business day so you don't have to wait any longer than necessary.
AC Repair and Replacement Services in Bloomington
Going without air conditioning can be a brutal challenge during summer months. When sweltering heat and humidity consume the land, the last thing you need is for your home to be stuck without an air conditioner's cooling relief. At Standard Heating & Air Conditioning, we offer full-service repairs, maintenance, and replacements for air conditioners of all different shapes and sizes. From the latest in cooling technology to older systems alike, we treat every system with the same care and attention to detail that we have always prided ourselves on, and that means service you will be thrilled with each and every time.
If your air conditioner is giving you trouble or your heater has failed at an inopportune time, call Standard Heating & Air Conditioning by calling (612) 324-1015 or by contacting us online today. We offer free estimates.