St. Paul Heating and Cooling
Helping Keep Your Home Comfortable All Year Round
Finding a reliable and trustworthy HVAC company to perform essential maintenance, repairs, or replacements is no easy task. At Standard Heating & Air Conditioning in St. Paul, we are dedicated to making that process easier by offering top-notch heating and air conditioning services that you can trust. We understand how important it is to have a safe and comfortable environment in your home, which is why our team of experienced technicians will go above and beyond to provide you with the highest quality services available while adhering to all safety protocols. Trust our professionals to keep your HVAC system running smoothly! Want To Save Even More? Join our Smart Club Maintenance program today & enjoy all the cost saving benefits that go along with it!
Offering Reliable HVAC Services Throughout the Area
From ensuring that your heating system is working efficiently during the winter months to providing comprehensive air conditioning solutions to beat the summer heat, our qualified St. Paul HVAC technicians have the expertise and experience needed to handle any issue. Whether you need routine maintenance or a major repair, you can rest assured that we will be able to resolve the problem with efficiency and effectiveness.
Our St. Paul Heating and Air Specialists Are Proud to Provide the Following Services:
AC repair
AC maintenance
AC replacement & installation
Ductless mini-split installation
Furnace repair
Furnace maintenance
Furnace inspection
Furnace installation & replacement
Boiler repair
Boiler maintenance
Garage heater installation
Water heater replacement & installation
Indoor air quality solutions
Air exchanger installation
Humidifier installation
UV air purifier installation
Air duct cleaning
Whole home air cleaner installation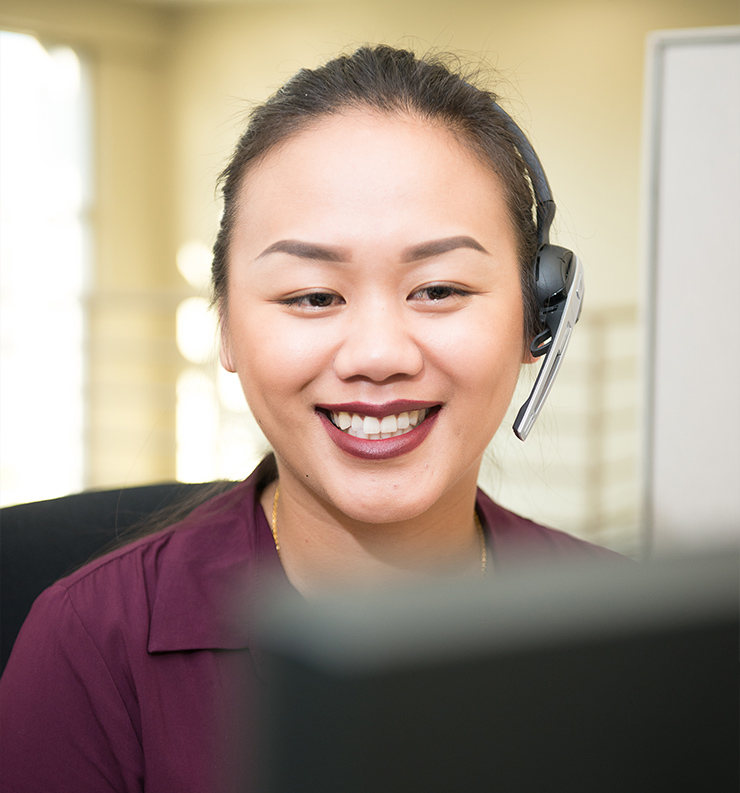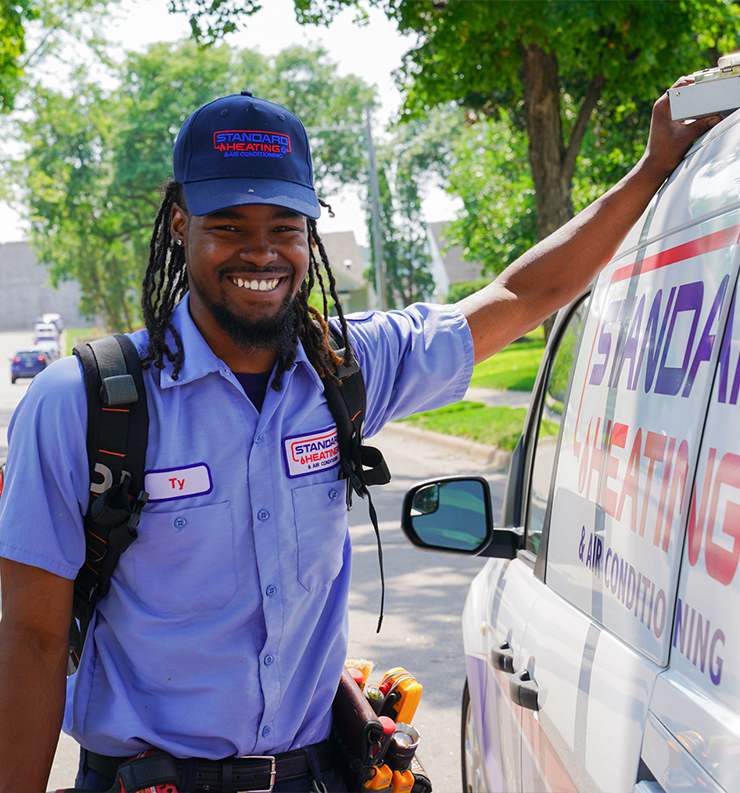 "We recommend them wholeheartedly!"

- Carol R.

"I have been using these guys for years across multiple homes."

- Jordan O.

"I recommend them to anyone looking for a new furnace or maintenance work."

- Judy E.

"The installation went very smoothly."

- Sylvia H.
Is It Better to Repair or Replace an Air Conditioner?
When your AC unit is no longer functioning at peak capacity you may be uncertain if a repair will resolve the issue or if replacement is needed. Ultimately, what service is needed will depend on a variety of factors, including the age of the unit, the severity of the issue, and the cost of repairs versus the cost of a new air conditioner. In some cases, a minor repair may be all that is needed to get an older system up and running again. However, if the AC unit is approaching the end of its lifespan and is requiring repeated or constant repairs, it may be more cost-effective in the long run to replace it with a newer, more energy-efficient model.
To best determine whether repair or replacement is the better option, we recommend consulting with our St Paul air conditioning technicians who can evaluate your current system to determine the extent of the issue and which service is necessary.
Regardless of which option is selected, it's always best to contact a professional if your air conditioner begins showing signs of wear and tear to avoid any disruptions to the comfort of your home.
Signs Your AC Needs to Be Serviced:
The airflow in your home has diminished
The system is producing loud noises or unpleasant odors when running
The air conditioner is constantly cycling or short cycling
The humidity levels in your home have changed
The system is blowing warm air
The AC unit has started to leak either water or refrigerant
The thermostat is no longer communicating with the air conditioning unit

Join Our Tell-A-Friend Referral Club!
Become part of the Tell-A-Friend referral club and get a $75 Parasole gift card every time someone that you referred hires Standard Heating for the installation of a new furnace or air conditioner.
Is HVAC Maintenance Necessary?
As homeowners, it's easy to overlook the importance of HVAC maintenance. However, neglecting to maintain your heating and cooling system can lead to several issues such as a decrease in system efficiency, poor indoor air quality, and expensive repair bills. Regular maintenance is key to prolonging your HVAC systems lifespan, while also ensuring the unit operates at peak performance and keeps your home comfortable throughout the year. Additionally, scheduling an appointment with our St Paul HVAC maintenance team can help identify potential issues before they become major problems, saving you time and money. Don't underestimate the value of regular tune-ups, as they are an investment in the longevity and overall health of your heater and air conditioner.
Additional Benefits of HVAC Maintenance:
Fewer repairs will be needed
Lowered utility bills
Enhanced indoor air quality
Improved energy efficiency
Greater peace of mind
Call Standard Heating & Air Conditioning in St. Paul Today!
Standard Heating & Air Conditioning has been a staple in the community since 1930, providing top-rated heating and cooling services to homes in the St Paul area. Our team of NATE certified professionals are dedicated to ensuring that every job is completed to the highest standard, regardless of whether you need a simple repair or more complex installation. We even offer financing options and coupon offers that make it easy to get the services you need without breaking the bank. When it comes to your heating and air conditioning needs, our qualified company is the reliable and experienced choice.
Call (612) 324-1015 or contact us online to set up an appointment for HVAC services in St Paul or the surrounding areas.