 Want To Save Even More?
Join our Smart Club Maintenance program today & enjoy all the cost saving benefits that go along with it!
Minneapolis & St. Paul Indoor Air Quality Services
Improving Your Home's Air Quality
According to the Environmental Protection Agency (EPA), the air we breathe indoors is seven times more polluted than outdoor air. Dust mites, mold spores, bacteria, allergens, and airborne viruses can cause harm to you and your family. That's why at Standard Heating & Air Conditioning, we take the time to understand all of the factors that affect indoor air quality. We know how to pinpoint specific air quality problems in areas throughout your house, including attics, bathrooms, home offices, kitchens, bedrooms, living rooms, garages, and basements. Our team is trained to present solutions for a full range of pollutants, biological contaminants, and VOCs (volatile organic compounds.) And with whole-home air duct cleaning service, we know how to ensure the air being circulated by your heating and cooling systems is always clean and breathable.
Poor air quality can lead to or aggravate the following symptoms and conditions including:
Allergies
Dryness and Skin Irritation
Excessive Humidity
Asthma and Other Respiratory Illnesses
Damaged Floors, Windows, Furniture & Other Items Don't Miss Out on These Savings!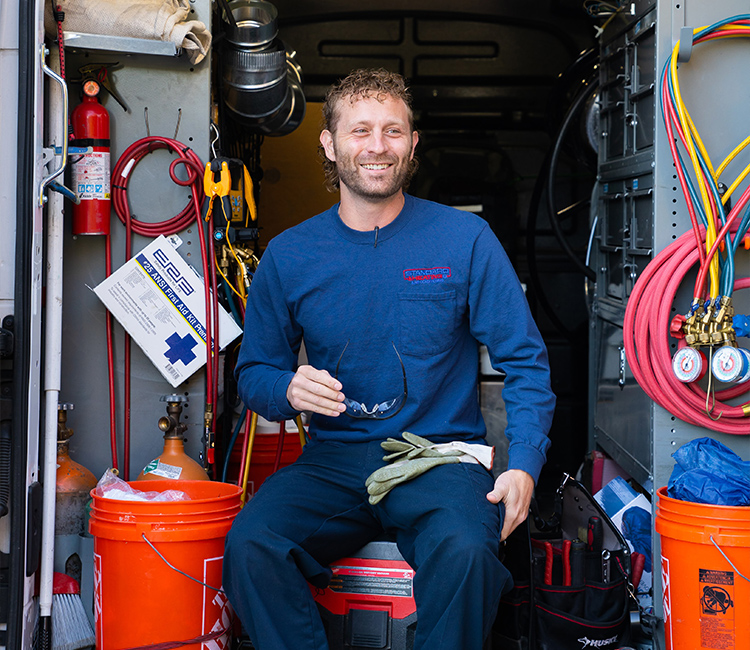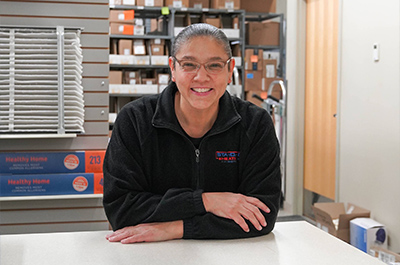 Call for the Best Indoor Air Quality Products
In Minneapolis & St. Paul
Standard Heating & Air Conditioning is proud to offer a variety of cutting-edge products from industry-leading brands to take care of all your indoor air quality issues. Whether you are looking for a device to eliminate specific contaminants or a system to generally reduce dust and pollutants in your air, we've got you covered.
Indoor Air Quality Services We Offer:
We also offer one-year warranties on parts and labor. And with our Ironclad Protection guarantee, you can always count on the best equipment when you hire our Twin Cities IAQ experts.
Call (612) 324-1015now for scheduling, or click hereto send us a message online Providing The Comfort You Deserve
Since 1930
Why Hire Our Minneapolis & St. Paul Indoor Air Quality Pros?
Standard Heating & Air Conditioning prides ourselves on always being here for you—literally. With an A+ from the Better Business Bureau and a great reputation across the Twin Cities, you can count on our work to exceed expectations every time. We also offer specials and financing options to suit a range of budgets, because we believe all homeowners deserve good indoor air quality. And with upfront, flat-pricing on all our services, you'll never have to wonder if you're getting a good deal when you hire Standard Heating & Air Conditioning.
When you call Standard Heating & Air Conditioning for your indoor air quality needs, you get:
Follow-up calls when your technician is on their way.
Fully stocked service vehicles with a variety or parts and products.
A licensed, bonded and insured team.
NATE-certified and highly-trained technicians.
Friendly, courteous, and professional service that respects you and your home.

Learn About Our Online Reviews Challenge

Instant Deals When You Spread the Word

Financing Options for New Systems "I would wholeheartedly recommend using SH&AC."

Had someone come in to do a regular furnace tuneup and help me figure out why my son's room got almost no heat.

- Nick M., Google User

"Professional and courteous. Highly recommended!"

I don't usually post reviews, but I was really impressed with Standard Heating. They got us in right away and showed up ahead of schedule. Professional and courteous. Highly recommended!

- Bill S.

"It makes me feel very confident in my purchases"

They made sure that I was happy with a replacement and a very quick visit to help me with something I was confused about.

- Michael M., Google User

"Extremely thorough and knowledgeable, I'll be going with them from now on."

I originally hired this company because I've seen a ton of their vehicles around throughout the last year. The previous contractor I used did a poor job, and these guys illustrated just how much so. Extremely thorough and knowledgeable, I'll be going with

- Joe M.

"Highly recommend their Smart Club maintenance program"

Technician came out today for our annual furnace maintenance check and did a great job walking through what he did and what we need to do to keep our 13 year old furnace running smoothly.

- HBmarch F., Yelp User

"The installation went very smoothly."

The installation went very smoothly. Thomas M. did a beautiful job. He was friendly and polite. He answered any questions we had about the new furnace. The city inspector even had compliments for the quality of work he saw.

- Sylvia H.

"I couldn't be happier with the service from Standard Heating & Air Conditioning"

Seth was extremely professional and did a great job removing our AC unit as we were having deck work done. There weren't any questions to ask as Seth was able to walk me through the entire process and next steps. I couldn't be happier with the service from

- Mike S.

"It was a great experience.  Couldn't recommend it more highly."

I originally had an appointment to get it fixed on 6/22, but Greg came on the 17th, 5 days early! He was extremely professional and was in and out in under a half an hour.

- Alice S., Yelp User