HVAC in Edina, MN
Providing Heating and Cooling in Edina, MN—Call

(612) 324-1015

Today!
Since 1930, Standard Heating & Air Conditioning has remained committed to our customers throughout the Minneapolis-St. Paul metro area. We strive to provide heating and air conditioning services that go above and beyond expectations. Our qualified technicians undergo continuous training that allows our team to be prepared for any repair, replacement, or maintenance service you may need. Equipped with the best tools and latest technologies, there's no HVAC issue we aren't prepared to solve for you quickly, correctly, and affordably.
Our HVAC services in Edina, MN include:
AC replacement
AC repair and maintenance
Furnace replacement
Furnace repair and maintenance
Boiler replacement
Boiler repair and maintenance
Garage heaters
Water heater replacement
Air exchangers
Humidifiers
UV purifiers
Whole home air cleaners
Whole home air duct cleaning
Don't settle for anything less than the stellar service you deserve! Standard Heating & Air Conditioning is here and ready to service your HVAC needs. We look forward to the opportunity to earn your business and welcome you to our family.
Call (612) 324-1015 or contact us online to request a service estimate. Want To Save Even More? Join our Smart Club Maintenance program today & enjoy all the cost saving benefits that go along with it!
Edina Heating Services
Edina Furnace Repair
A working furnace is absolutely essential for your comfort and safety through our frigid Minnesota winters, so at the first sign of a problem, don't wait to contact us for furnace repair in Edina. We treat heating repair issues with urgency and are prepared to diagnose and solve all types of furnace problems while you wait. Give us a call as soon as possible if you have run into any of the following issues:
Furnace won't turn on
Furnace is blowing cold air
Furnace smells like burning plastic or ozone
Furnace is making unusual noises
Furnace always runs, but your home is never warm enough
Furnace Replacement in Edina, MN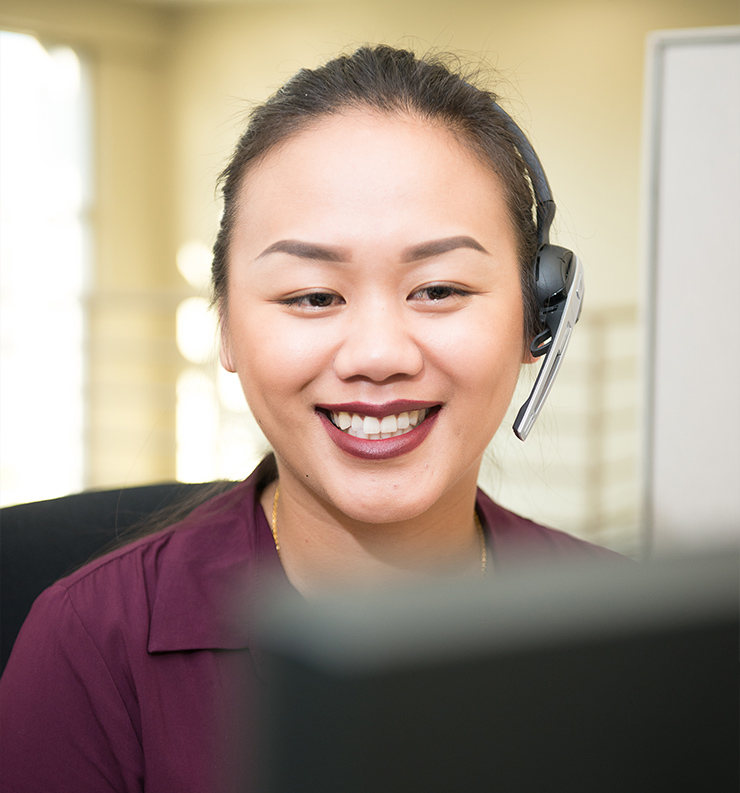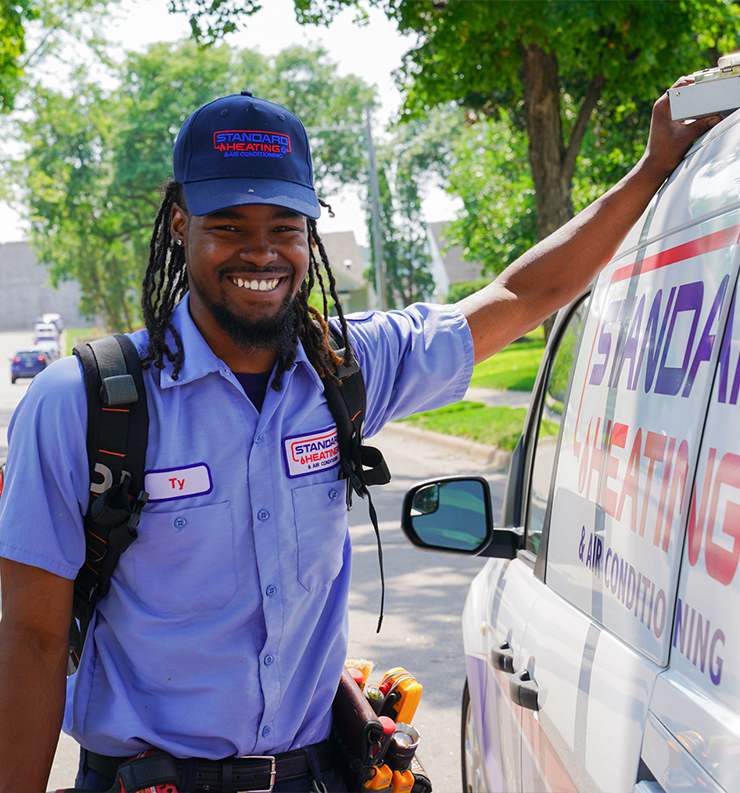 "We recommend them wholeheartedly!"

- Carol R.

"I have been using these guys for years across multiple homes."

- Jordan O.

"I recommend them to anyone looking for a new furnace or maintenance work."

- Judy E.

"The installation went very smoothly."

- Sylvia H.
Edina Air Conditioning Services
AC Repair in Edina, MN
If your AC is acting up, Standard Heating & Air Conditioning has a solution. We are familiar, and service, all major brands of cooling equipment. We arrive to every job with a truck filled with parts to minimize returns and provide you with an efficient, an effective AC repair to get your system back up and running as quickly as possible.
We can repair any AC problem you might experience, including:
Refrigerant leaks
Loose electrical connections
Malfunctioning thermostats
Water leaks
Frozen evaporator coils
Short cycling
Damaged compressor
Clogged condensate lines
AC Replacements & New Air Conditioner Installations
When AC repairs are not possible, or if they would cost you more than half the total value of your system, replacement is the better option. If our assessment of your AC reveals that you need a new air conditioner, we'll walk you through your options for having a new cooling system installed. We're committed to providing our customers with high-quality systems from trusted manufacturers. Because we understand that replacing your air conditioner is a large (and sometimes unplanned for) expense, we're happy to provide flexible financing options to help our customers get the HVAC equipment they need.

Join Our Tell-A-Friend Referral Club!
Become part of the Tell-A-Friend referral club and get a $75 Parasole gift card every time someone that you referred hires Standard Heating for the installation of a new furnace or air conditioner.
Why Choose Standard Heating & Air Conditioning?
Backed by over 90 years of service excellence, there is no job too big or too small for Standard Heating & Air Conditioning to take on. Our technicians have undergone extensive training and are fully qualified to handle any service you throw our way. We are guided by our core values – integrity, service, expertise, and character – which enable us to provide the exceptional customer experience you deserve.
When you choose Standard Heating & Air Conditioning, you can expect:
Competitive pricing
Same-day services
Free estimates
Choose Standard Heating & Air Conditioning and rest assured we'll get the job done right. Call (612) 324-1015 or contact us online to schedule an HVAC service in Edina, MN