Garage Heaters in Bloomington, MN
Call Standard Heating & Air Conditioning to Protect Your Home
When you think of the areas of your home that need to be heated, the garage might be the last place on your list. Garages are rarely used spaces and are typically nothing more than a storage area that may house your car. However, freezing temperatures can risk damaging your personal property, draining your car's battery, and potentially causing all sorts of issues for otherwise critical parts of your home. In fact, freezing temperatures in a garage can still cause a water line to freeze, resulting in burst pipes and immense damage.
If you're looking for a way to temperature-control your garage, Standard Heating & Air Conditioning offers effective and premium-quality garage heating systems as well as customized installation, repairs, maintenance, and any other service you may need for it. For over 90 years, customers have come to know our company as the name they can turn to for excellence in everything from workmanship to integrity, and that reputation is what has kept us going for so long. When we say we take your heating issues personally, we mean it, and we will do everything in our power to make sure your garage remains protected from freezing temperatures and your home remains safe from the potential problems a frozen garage space can offer.
Let Standard Heating & Air Conditioning keep your garage comfortable through even the coldest winter night! Learn more about installing a garage heating system by calling (612) 324-1015 today. Want To Save Even More? Join our Smart Club Maintenance program today & enjoy all the cost saving benefits that go along with it!
Why Do You Need to Keep Your Garage Warm?
Heating your garage may seem like a pointless and expensive endeavor. After all, why would you want to constantly heat a space that may be prone to heat leaks and that you likely won't be spending a lot of time in. As mentioned previously, a frozen garage can cause all sorts of problems that could otherwise be prevented. Some of your valuable possessions might become damaged due to freezing temperatures. Your car may suffer damage in the form of a drained battery. Even valuable resources like water bottles or food supplies may suffer if they freeze unexpectedly. With a garage heater, you can prevent this issue by keeping your garage's interior at a stable and safe temperature.
If you use your garage as a workshop, heating is an essential part of winter. Not only does garage heating make your space more practical, but it also allows you to safely and comfortably utilize your garage space when temperatures outside may plummet to below-freezing levels. If you use your garage as a workshop space, then we typically recommend a larger heating unit so you can bring your garage temperature up higher levels that are better for long-term comfort.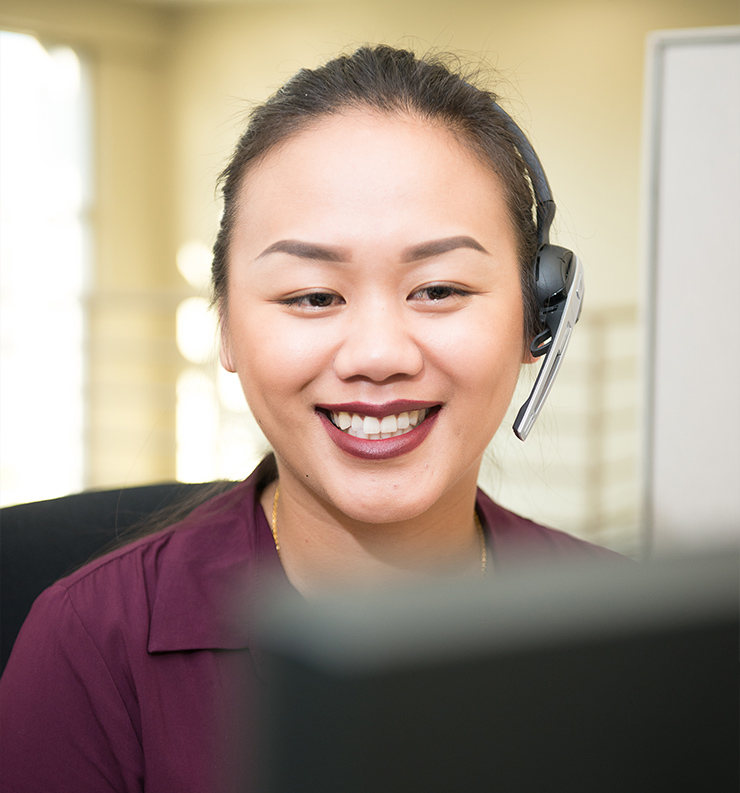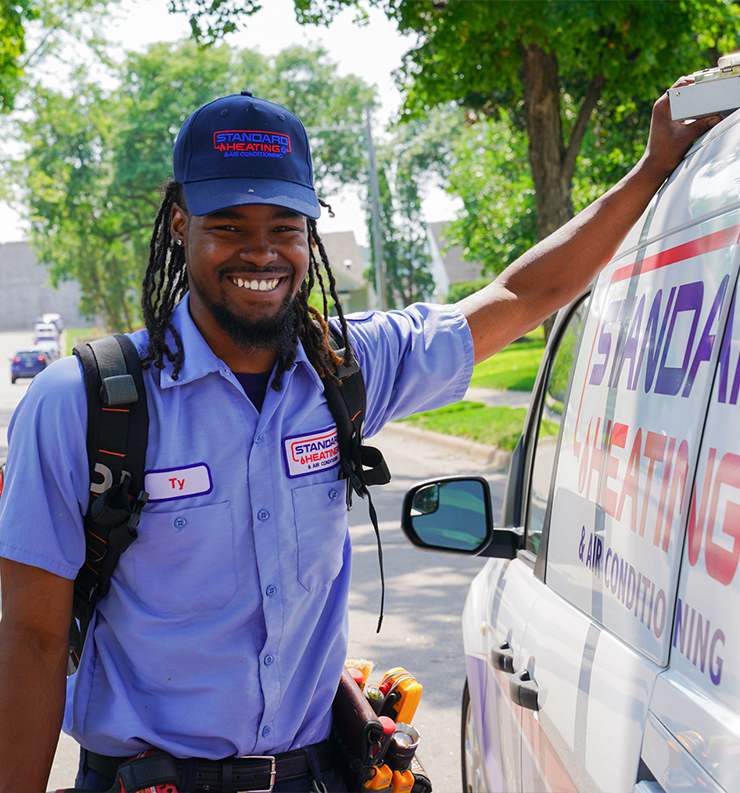 "We recommend them wholeheartedly!"

- Carol R.

"I have been using these guys for years across multiple homes."

- Jordan O.

"I recommend them to anyone looking for a new furnace or maintenance work."

- Judy E.

"The installation went very smoothly."

- Sylvia H.

Join Our Tell-A-Friend Referral Club!
Become part of the Tell-A-Friend referral club and get a $75 Parasole gift card every time someone that you referred hires Standard Heating for the installation of a new furnace or air conditioner.
Bloomington Garage Heater Repair
Do you have a garage heating unit that has stopped working properly? Is your system running without producing heat? Are you spending far too much money on energy for a garage heater that simply doesn't seem to keep your garage warm enough anymore? At Standard Heating & Air Conditioning, we offer a full range of garage heating services, including repairs, maintenance, inspections, and diagnostic services. If something is wrong with your heater, we'll get to the bottom of it and fix it properly so your home and your possessions will continue to remain protected.
Find out more about installing a garage heating system from the pros at Standard Heating & Air Conditioning today.