Minneapolis Furnace Maintenance
Providing the Comfort You Deserve Since 1930
Here at Standard Heating & Air Conditioning, we are in the business of keeping you and your family comfortable as can be. Winters here in Minneapolis can be brutal, but a functioning furnace can make the low temperatures bearable.
That's where we come in. Using state-of-the-art tools and technology, our skilled technicians provide complete furnace maintenance services to ensure your system is in top shape. Before the winter chill sets in, turn to our heating pros for furnace maintenance in Minneapolis and rest assured your home is in good hands.
To schedule your next maintenance appointment, please call Standard Heating & Air Conditioning at (612) 324-1015. Want To Save Even More? Join our Smart Club Maintenance program today & enjoy all the cost saving benefits that go along with it!
What are the Benefits of Furnace Maintenance?
Is there anything more important than a properly functioning furnace when the cold rolls in? We don't think so either. To keep your furnace running efficiently and effectively, it needs to be inspected and tuned up by a qualified professional at least once a year. Keeping up with routine maintenance and furnace cleaning in Minneapolis can make a major difference in the comfort and efficiency of your home.
Below are key benefits of routine furnace maintenance:
Maximizes your furnace's energy efficiency
Keeps your monthly utility bills at a minimum
Improves your indoor air quality
Reduces the risk of breakdowns and repairs
Extends your system's lifespan
Satisfies your manufacturer's warranty
Best of all, routine furnace maintenance provides you with peace of mind knowing that your family will be cozy all winter long. No need to fret about repairs and breakdowns when you have our skilled Minneapolis furnace maintenance team on your side.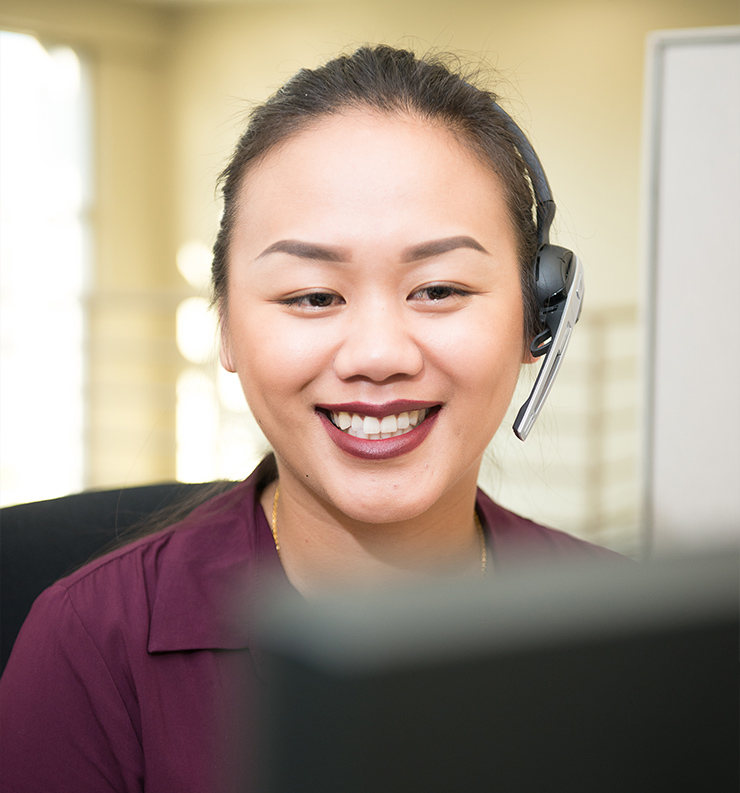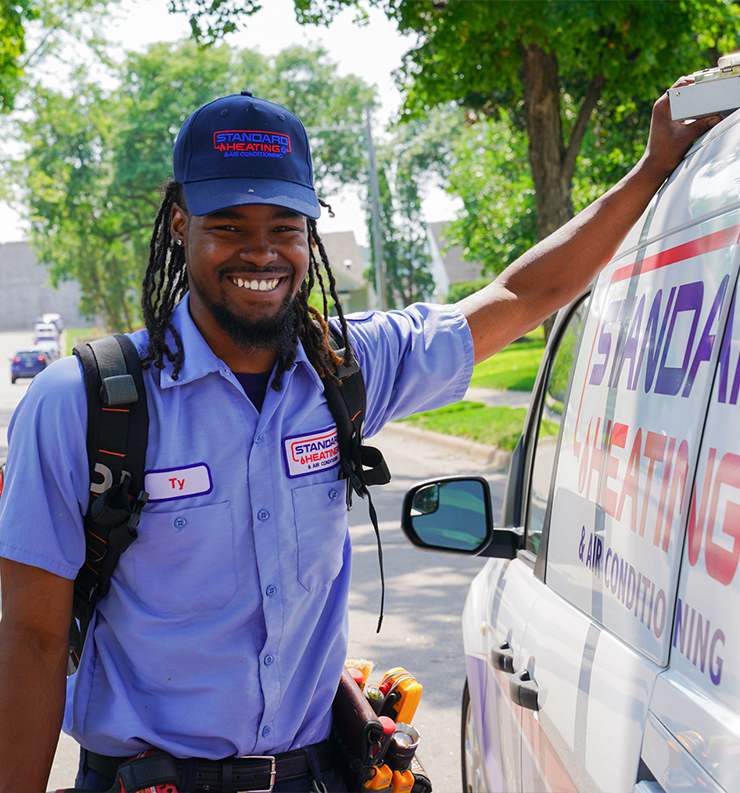 "We recommend them wholeheartedly!"

- Carol R.

"I have been using these guys for years across multiple homes."

- Jordan O.

"I recommend them to anyone looking for a new furnace or maintenance work."

- Judy E.

"The installation went very smoothly."

- Sylvia H.

Join Our Tell-A-Friend Referral Club!
Become part of the Tell-A-Friend referral club and get a $75 Parasole gift card every time someone that you referred hires Standard Heating for the installation of a new furnace or air conditioner.
What Does Furnace Maintenance Include?
At Standard Heating & Air Conditioning, we take your comfort very seriously, which is why our team provides some of the most comprehensive inspection and tune-up services around. Backed by nearly a century of experience, we know everything there is to know about furnaces and are familiar with all makes and models of equipment. That means we know exactly what it takes to keep your system in top shape.
During our Minneapolis furnace maintenance appointments, we perform the following tasks:
Calibrate the thermostat
Check and replace the air filter
Tighten loose electrical connections
Clean the burner
Examine the heat exchanger
Test and check the air handler
Cleaning dirty system components in Furnace
Lubricate motor bearings and other moving parts
Check on the gas flow
Test the exhaust system
Test carbon monoxide levels
Test the ignition system
Schedule a St. Paul Furnace Maintenance Appointment!
When it comes to taking care of your home and keeping your family comfortable, no one does it quite like Standard Heating & Air Conditioning. As a family owned and operated company, you can bet that we understand the importance of a smooth-running home and a happy family; that's why our team always goes above and beyond to ensure your most essential appliances are functioning as efficiently and effectively as possible.
With Standard Heating & Air Conditioning on your side, you can expect:
Fully stocked service vehicles
Flexible financing options
Free estimates
Friendly, prompt service
To prepare your furnace for winter, turn to Standard Heating & Air Conditioning. We provide the most thorough and effective furnace maintenance services in Minneapolis and beyond.
Please call (612) 324-1015 today to schedule an inspection and tune-up. We look forward to serving you!