How Does Standard Heating 5 for $25 Drive Support Veterans?
Our 5 for $25 Drive! serves two purposes: it enables us to give back to local Minnesota nonprofit organizations chosen by our customers and employees, and it encourages honest, unfiltered reviews. Helping us know what we exceed in, and pinpoint what we can improve on. A request to fill out a 5-minute survey is sent to customers after we have completed the service. Once the review is submitted, they are able to select a local nonprofit of their choice, MN Assistance Council for Veterans (MACV) being one of the options.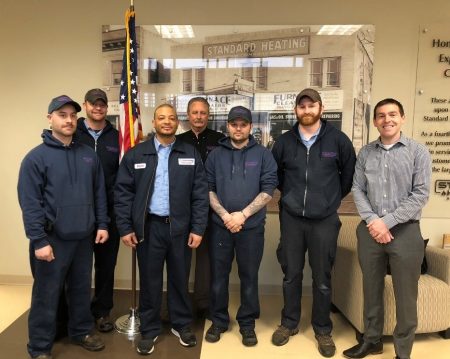 MACV CFO meets with veterans that work at Standard Heating
Who is the Minnesota Assistance Council for Veterans?
MACV's mission is to end veteran homelessness in the state of Minnesota. Their direct efforts help aid veterans in the areas of housing, employment and legal services. MACV is also committed to helping veterans navigate and access the other various resources available through their partners across the state. In 2018, we welcomed MACV's CFO, Brian Peterson, to our office for a visit.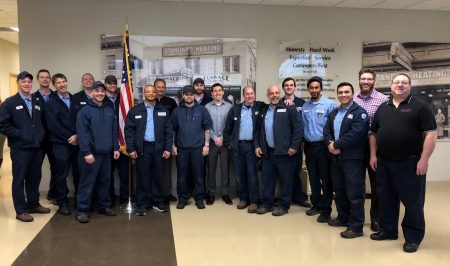 MACV is close to our hearts, as we employ a large number of veterans
If you'd like to help MACV continue its important work, you can donate to them directly here.