Taste of the Timberwolves!
As part of always doing the right thing for our customers and our deep commitment to the Twin Cities community, Standard Heating & Air Conditioning will be supporting the Timberwolves FastBreak Foundation by attending Taste of the Timberwolves on February 7, 2013!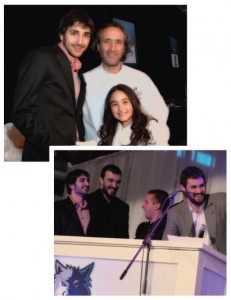 We're excited to be part of this event put together by the Timberwolves and hosted at the Target Center. There will be auction items and opportunities to meet and interact with Timberwolves personalities. It promises to be a night to remember and impact those around us.
A Taste of the Timberwolves the majority of the funding will go to the FastBreak Foundation's programming. Our community involvement will be part of the success of the Foundation's mission of providing and supporting hands-on programs that positively impact Minnesota youth. Through giving, education, and basketball opportunities, the Foundation enables young people to make responsible decisions, contribute to their futures, and experience lifelong memories.
Here is a video recap of last year's Taste of the Timberwolves
Minneapolis Location
Saint Paul Location