ENERGY STAR
ENERGY STAR is the government-backed program that helps us all save money and protect our environment with energy-efficient products and practices.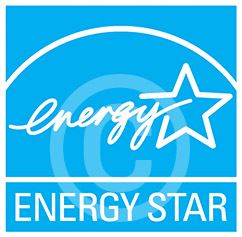 ENERGY STAR Partner
Did you know that Standard Heating is the only local HVAC company in Minnesota to be named an ENERGY STAR partner? Since 2006, Standard Heating has been partnering with the US Environmental Protection Agency (EPA) and the Department of Energy (DOE) in promoting products that use less energy while providing the same or better performance than conventional designs. Using ENERGY STAR heating and cooling systems is an excellent way to help prevent pollution, protect the global environment, and save on energy bills.
What is ENERGY STAR?
The program was established by the EPA in 1992 in order to identify and promote energy-efficient products and buildings. With the goal of reducing energy consumption, improving energy security, and reducing pollution, more than 70 types of products have earned the government's ENERGY STAR label. These include appliances, televisions, computers, and heating and cooling equipment. New homes can even earn this label if they pass a third-party inspection and meet ENERGY STAR specifications, which include efficiency requirements for the thermal enclosure system, water management system, and HVAC system.
Why Choose ENERGY STAR?
LOWER UTILITY BILLS: Families and businesses have saved more than $239 billion on utility bills and prevented more than 1.9 billion metric tons of greenhouse gas emissions over the past two decades.
REDUCE POLLUTION: If just 1 of every 10 households installed ENERGY STAR heating and cooling systems, the change would prevent over 17 billion pounds of air pollution.
REBATES: Many utility companies offer incentives or rebates when you install ENERGY STAR qualified heating and air conditioning systems.
Source: www.energystar.gov