Energy Savings & Rebates
Heating and cooling systems with high efficiency ratings often include rebates and incentives. Learn about the new high-efficiency technology and ratings.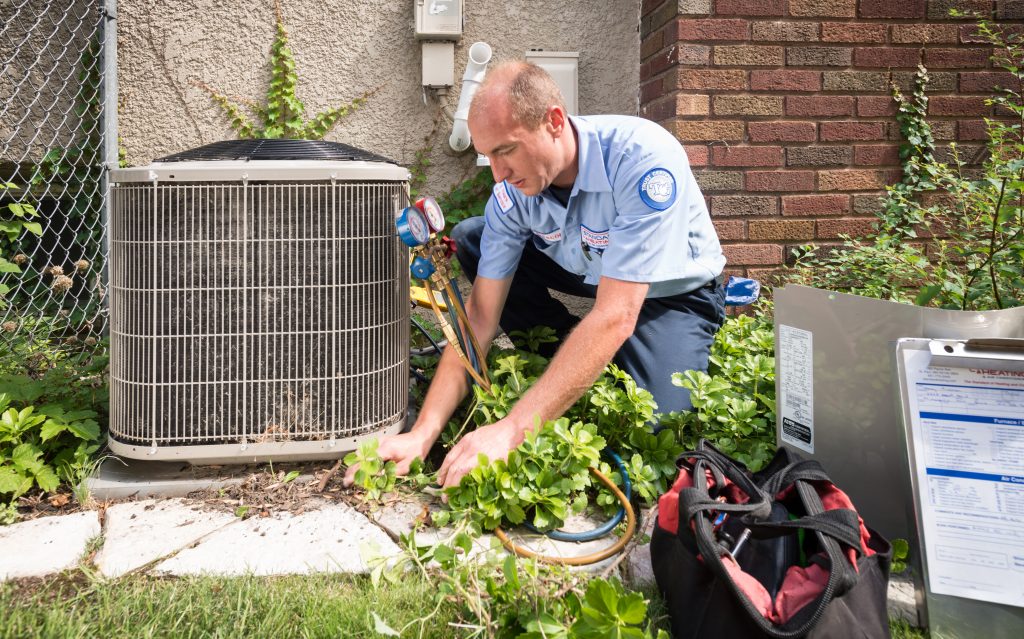 Save Big With High-Efficiency Heating And Cooling Systems
Did you know that today's modern furnaces and air conditioners are "intelligent", and as a result they reduce energy consumption and lower your utility bills by up to 40%? When it comes to heating and cooling options, you can choose between "conventional" or "high-efficiency". New furnaces and air conditioners have energy savings ratings, and these high-efficiency systems qualify for additional incentives. Rebates are also available for alternative heating and cooling systems, like a hybrid (heat pump) system.
Electronically Commutated Motors – ECM
Did you know that a simple, low-cost upgrade of the blower motor in your furnace can save 25% in annual electrical costs? Older HVAC systems typically have motors that are far less efficient (and noisier) than today's electronically commutated motors, or ECMs.
Heating And Cooling System Ratings Include:
• Furnaces and boilers: Natural gas or propane or oil furnaces and boilers with 95% AFUE
• Split system air conditioner rated 16 SEER / 13 EER
• Split system heat pump rated 15 SEER / 12.5 EER / 8.5 HSPF
• Air conditioners rated 14 SEER / 12 EER
• Heat pumps rated 14 SEER / 12 EER / 8 HSPF
• Advanced main air circulating fans
IMPORTANT NOTE: Incentive programs and rebates vary in amounts and change by the season.
Energy Buzzwords: Become Informed
AFUE: Annual Fuel Utilization Efficiency. A thermal efficiency measure of combustion equipment such as furnaces, boilers, and water heaters.
SEER: Seasonal Energy Efficiency Ratio. Cooling output in Btu's during a typical cooling-season divided by the total electric energy input in watt-hours during the same period. For air-conditioning and air-source heat pumps.
EER: Energy Efficiency Ratio of a particular cooling device; the ratio of output cooling (in Btu/hr) to input electrical power (in watts).
HSPF: Heating Seasonal Performance Factor. A measure of efficiency for air source heat pumps.