President and VP of the Minneapolis Community & Technical College Visit Standard Heating & Air Conditioning
On February 28th, the President and Associate Vice President of Workforce Development at MCTC met with Standard Heating & Air Conditioning to discuss the future of HVAC (Heating, Ventilation, and Air Conditioning) education in the Twin Cities and training needs for the industry.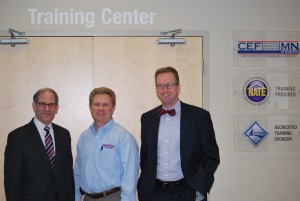 This is a great step in the right direction. Public educators should always meet with industry leaders to develop higher education programs that will better serve our community. By doing so, graduating students will be qualified to get the jobs that the industry has to offer. People entering the HVAC industry are in very high demand. In Minnesota, employment opportunities are expected to increase by 16.2 percent by the year 2019, according to iseek.org.
In addition, we have a Maintenance Specialist position open. We are looking for a detailed orientated individual with strong communication skills. For more information visit our careers page.
Minneapolis Community & Technical College's HVAC program received the highest-level accreditation from HVAC Excellence, one of only three programs in the state to receive this status. Their HVAC program is active in Skills USA and has had many state winners in the HVAC competition, including one National winner. Through MCTC's HVAC program, students acquire the necessary skills to diagnose problems, perform repairs and conduct maintenance on residential and commercial heating, ventilation, air conditioning, and refrigeration systems. They learn repair procedures as well as how to fabricate sheet metal, copper, plastic, and steel piping.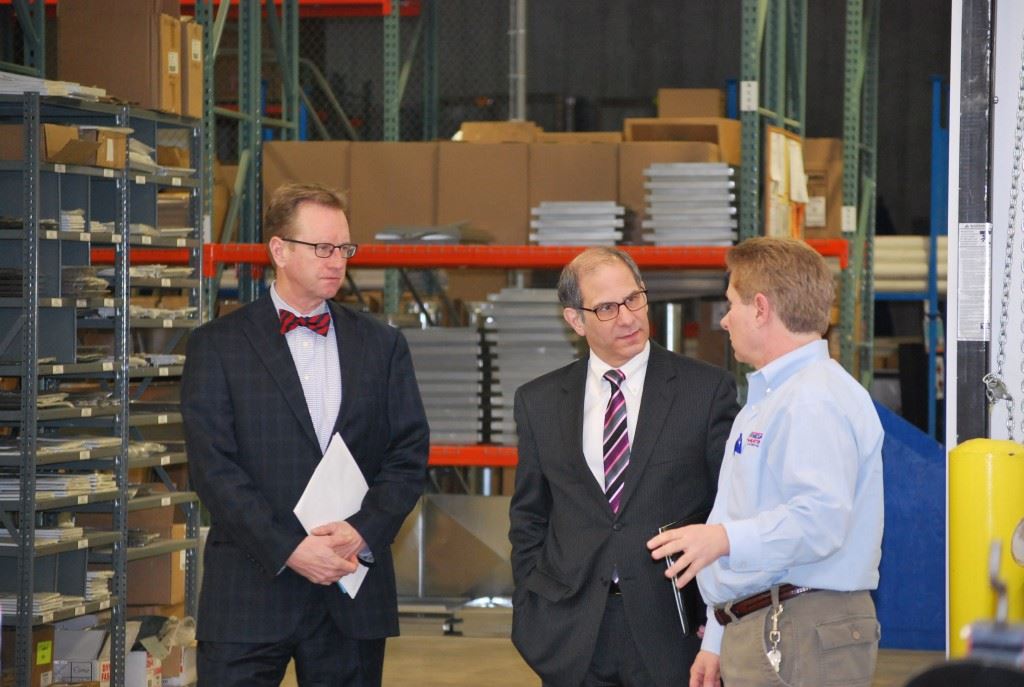 Mike Christenson, Phil Davis, and Todd Ferrara in our warehouse
Phillip L. Davis joined Minneapolis Community & Technical College in 1992. Since then, he has served as the Director of the Center for Criminal Justice and Law Enforcement, Associate Dean of Instruction, Executive Dean of Finance and Administration, Vice President of Administration and Planning, and Interim President. He was appointed President in 1998.
Mike Christenson was appointed as Associate Vice President of Workforce Development in December 2011. Christenson has led economic development initiatives for the City of Minneapolis since 2003. He oversees the college's entire portfolio of career and technical programs, comprehensive continuing education, and customized training program, and will lead a team of faculty, staff, and academic deans.
Todd Ferrara has taught HVAC continuing education classes at both Minneapolis Community & Technical College and Dunwoody College of Technology. He is a certified instructor for the National Center for Construction Education and Research and is currently serving on technical advisory committees at Minneapolis Community & Technical College.
Minneapolis Location
Saint Paul Location