Having maintenance done on your furnace every year is the best way to prevent system failure at the worst possible time, especially if you have infants in the home or if you are going on vacation.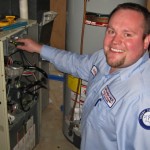 Colin Smith from WCCO Radio rode along with Nathan, our expert technician, who was on his way to a service call in Robbinsdale. Scott from Robbinsdale had awakened to a cold home and a dead furnace. He had to take his 10-month old baby out of the house due to temperature readings in the 40ºF range. When sharing his worry for the baby, Scott said, "She's all over the floor and the floor's been really cold. Her hands and feet and knees are freezing."
Another case that Nathan sees a lot involves families coming home from vacations. He says, "There are people who are in desperate situations coming home from vacations.Their house is at 30 degrees and there are icicles coming from the faucets."
If your furnace doesn't have the routine maintenance up to date, typically you can expect to have breakdowns.
6 Signs That Your Furnace Needs Maintenance
Furnace Smells - Usually, furnace odors go away as the unit runs. If an odor shows up suddenly, or a scent persists, it could be a sign of an underlying problem.

Difficulty Starting the Furnace - With older furnaces, you may experience more trouble starting and maintaining the unit. If you find yourself restarting your furnace multiple times during the day, you need a repair.

Not Enough Heat - If your furnace is not producing enough heat regardless of the thermostat settings, this is a clear sign that the unit needs repair. Schedule repairs as soon as possible.

Constant Noises - It is true that no furnace is silent, but loud and persistent noises are usually warning signs. Listen carefully to the sounds you hear and make sure your HVAC contractor is aware of them during the inspection. Squeaking or whistling may be caused by heating belts or cooling fans.

Poor Air Quality - The quality of the air in your home is directly proportional to the condition of your furnace. A poorly maintained furnace moves dirt, bacteria, and other foreign particles throughout your home along with the heated air. You probably notice more floating dust in the air, along with frequent coughs, and other respiratory issues.

Discolored Furnace Light - The Pilot light color should typically be blue. If you notice a yellowish flame, there could be issues with your ventilation.
How Often Should You Maintain Your Furnace?
Several Internet articles suggest that furnaces in Minneapolis do not require annual service, especially if they aren't used very often. However, industry professionals with decades of experience will tell you that furnace maintenance is essential.
It is important to inspect, clean, and maintain your furnace annually to keep it working efficiently, using less energy, and lasting as long as possible. It will also help minimize indoor air quality problems and keep you and your family healthy.
The majority of your furnace-related problems are caused by not getting regular and thorough maintenance. A poorly-maintained heating system can suddenly stop working in the winter, causing significant discomfort. Carbon monoxide levels are also more likely to rise when a Minneapolis heating system is poorly serviced.
"Every year is our recommendation for furnace maintenance. The biggest concern we always have when it comes to furnace operation is safety." said Deacon in a recent radio interview.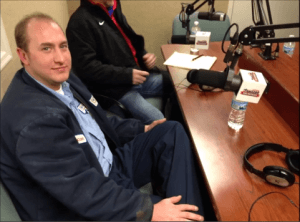 As part of our 24-point Furnace tune-up we will:
Check for Carbon Monoxide (CO)
Check the pilot/flame sensor
Inspect the heat exchanger
Inspect motor and blower bearings
Contact Standard Heating & Air for Your Furnace Tune-Up Needs
Get your furnace inspected and tuned up by a heating professional such as Nathan, Deacon, or any of our highly trained and qualified technicians! Ensure the safety of your family while making sure that your furnace is running at peak efficiency by calling Standard Heating & Air Conditioning today. In case of the unforeseen emergency of a broken furnace, make sure to call our 24/7 emergency heating service! We treat your emergency as our emergency.