Dunwoody College Celebrating 100 Years
Today, Ted Ferrara was interviewed by the Dunwoody College of Technology as part of the video that is going to be shown at their Centennial Gala in commemoration of 100 years of existence.
When Dunwoody first opened its doors in December 1914, the first modern air-conditioning system had been invented just 12 years before. A century later, the world has changed, but what has not changed is Dunwoody's commitment to the community.

Ted graduated from Dunwoody College of Technology several years ago. Today, he serves as a Trustee of Dunwoody College of Technology as Chairman of the Board. To learn more about Ted visit our Meet the Owners page.
Standard Heating was founded in 1930, only 16 years after Dunwoody opened its doors. Since then, we have been close community partners with the Dunwoody College of Technology. So much so that their Career Service Center was named after our founder: Tony Ferrara (Ted's father).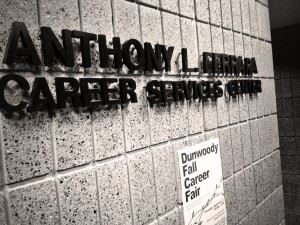 To learn more about Dunwoody's Centennial celebration visit dunwoody.edu
At Standard Heating & Air Conditioning, we are committed to enhancing the lives and homes of our customers in our community. Exceptional service is just part of the deal when you work with us; it's been since the company started that we have been caring about your neighbors, our community, and the environment.