Bryant Furnaces & Air Conditioners
About Bryant HVAC Products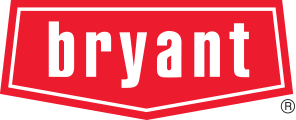 Bryant is a reputable brand in the HVAC industry, known for its high-quality heating, ventilation, and air conditioning products. With a legacy spanning over a century, Bryant has consistently delivered innovative solutions for residential and commercial spaces. The company's product line includes efficient furnaces, air conditioners, heat pumps, and indoor air quality systems. Bryant products are known for their durability and performance, backed by comprehensive warranties, ensuring peace of mind for consumers.
Bryant HVAC products are designed with a focus on energy efficiency, reliability, and advanced technology.
The Evolution® series, a flagship line, incorporates cutting-edge features such as variable-speed technology and smart thermostats for precise temperature control and energy savings. This series exemplifies Bryant's commitment to sustainability and user-friendly design.
The Legacy™ series offers dependable and affordable options, providing durable comfort solutions for a wide range of applications.
As a part of Carrier, a global leader in heating, air conditioning, and refrigeration solutions, Bryant benefits from a wealth of technological expertise and a commitment to environmental responsibility. Homeowners and businesses alike trust Bryant HVAC products for their comfort needs, making Bryant a reliable choice in the competitive HVAC market.
Bryant Furnaces
Many local residents who need to install a new furnace in their home and who have done their homework have made the decision that Bryant furnaces are the right solution for their home. Bryant is a reputable brand name that is known for energy efficiency and value alike.
At Standard Heating & Air Conditioning, we carry an excellent selection of Bryant furnaces for you to choose from, and our team provides you with professional assistance with the selection of your system. We want to make sure that you purchase a heating system that is suitable for your home's needs. In addition, we also offer same-day, fast installation of your new furnace. We do not want our customers to be without a functional heater in their homes during freezing nights in the Twin Cities, and you can count on our team to provide you with rapid installation of your new system.
Bryant Air Conditioners
Bryant air conditioners are among the most popular and highly reputable brand names in the Twin Cities, and this is one of the brands manufactured by Carrier. Bryant air conditioners are known for energy efficiency, durability and overall value.
To learn more about how Standard Heating & Air Conditioning can help you install and maintain your Bryant HVAC system, call (612) 324-1015. Want To Save Even More? Join our Smart Club Maintenance program today & enjoy all the cost saving benefits that go along with it!