Heating and cooling can account for as much as half of the energy bill. In fact, for the average homeowner in Minnesota, almost $478 of the $955 annual energy bill goes to their furnace and air conditioning system (U.S. Energy Information Administration).
Typical House Memo, Lawrence Berkeley National Laboratory, 2009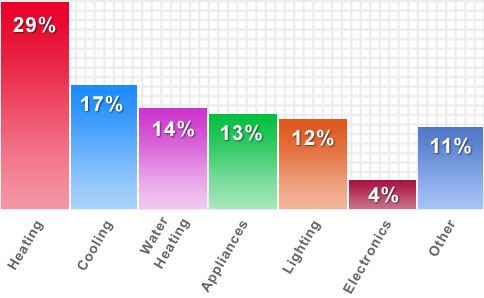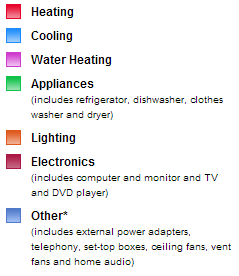 1 – Program Your Thermostat
Programming your thermostat could take a few minutes, depending on how friendly your thermostat's interface is. This is ideal for people who are away from home during set periods of time throughout the week. A thermostat could save you about $180 a year. For more, read the Proper Use Guidelines for Programmable Thermostats (ENERGY STAR).
2 – Change the Filter Regularly
Inspect your filter every month. If the filter looks dirty after a month, change it. At a minimum, change the filter every 3 months. A dirty filter will slow down air flow and make the system work harder, wasting energy. A clean filter will also prevent dust and dirt from building up in the system which could lead to an early system failure.
3 – Tune Up Your Equipment Yearly
We recommend following the manufacturer's guidelines of regular maintenance. A yearly tune-up of your equipment, furnace, and air conditioner, can improve efficiency and comfort and decrease the need for repairs over time.
Minneapolis Location
Saint Paul Location