Twin Cities Heating and Cooling
Providing the Comfort You Deserve!
Having a reliable HVAC system is essential for providing warmth and cooling to your home. That's why it's important you schedule service as soon as you notice that your furnace or air conditioner is no longer functioning as it once did. In fact, having a team of professional Twin Cities HVAC technicians on hand can be invaluable when it comes to optimizing the comfort, efficiency, and lifespan of your HVAC system. So, if you're in the market for an expert team that can provide repairs, installation, and maintenance for various types of HVAC equipment, choose Standard Heating & Air Conditioning. We will arrive on-time with a fully stocked van, ready to provide the necessary service during the appointment.
Why Choose Our Heating & Air Conditioning Team in Twin Cities?
Family owned & woman operated company
NATE-Certified
90 years of serving over 500,000 homeowners
We offer repairs on all brands
Up-front, free in-home pricing with equipment sized to your home
Fourth-generation family-owned-and-operated by the Ferrara family
Weekend and evening appointments Want To Save Even More? Join our Smart Club Maintenance program today & enjoy all the cost saving benefits that go along with it!
Offering a Full-Range of HVAC Services
Professional services are essential to ensure air conditioning and heating systems are running smoothly all year round. At Standard Heating & Air Conditioning, we offer comprehensive HVAC services to guarantee optimal performance at all times, so customers can be confident that their air conditioner or heater is in good working order. Our team of trained Twin Cities heating and air professionals will assess and troubleshoot any issues you may encounter with your system, with the goal of providing solutions that are cost-effective, efficient and long-lasting. We take pride in delivering top-notch service backed by years of expertise and knowledge in the field. Our team understands what matters most to customers, so you have nothing to worry about when you choose us for your HVAC needs.
Our Twin Cities HVAC Team Proudly Provide the Following Services:
AC Repair
AC Installation & Replacement
AC Maintenance
Furnace Repair
Furnace Installation & Replacement
Furnace Maintenance
Furnace Safety Inspection
Boiler Repair
Boiler Installation & Replacement
Boiler Maintenance
Garage Heater Installation
Water Heater Replacement
Indoor Air Quality Solutions
Air Exchangers
Humidifiers
UV Purifiers
Whole Home Air Cleaners
Whole Home Duct Cleaning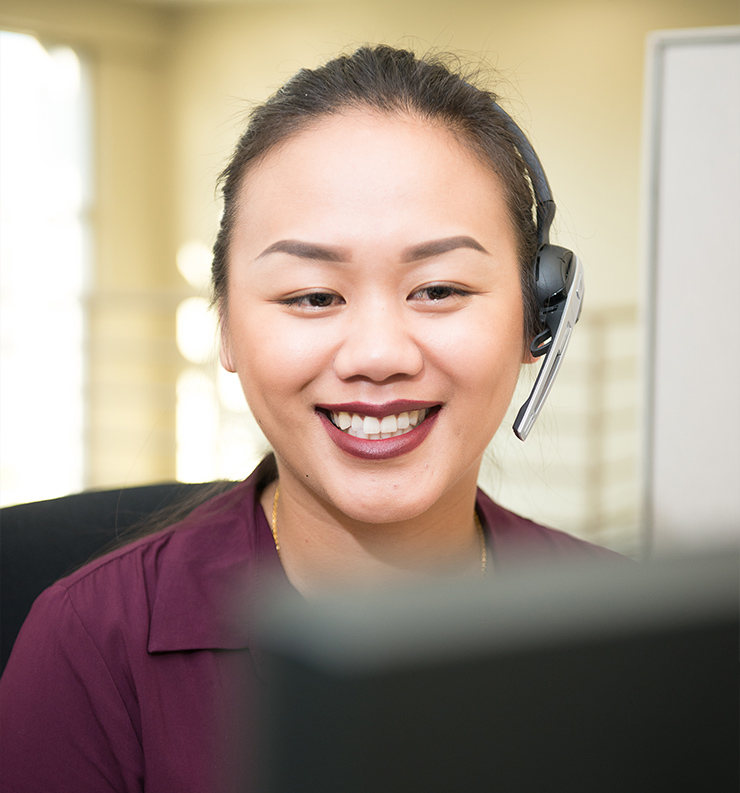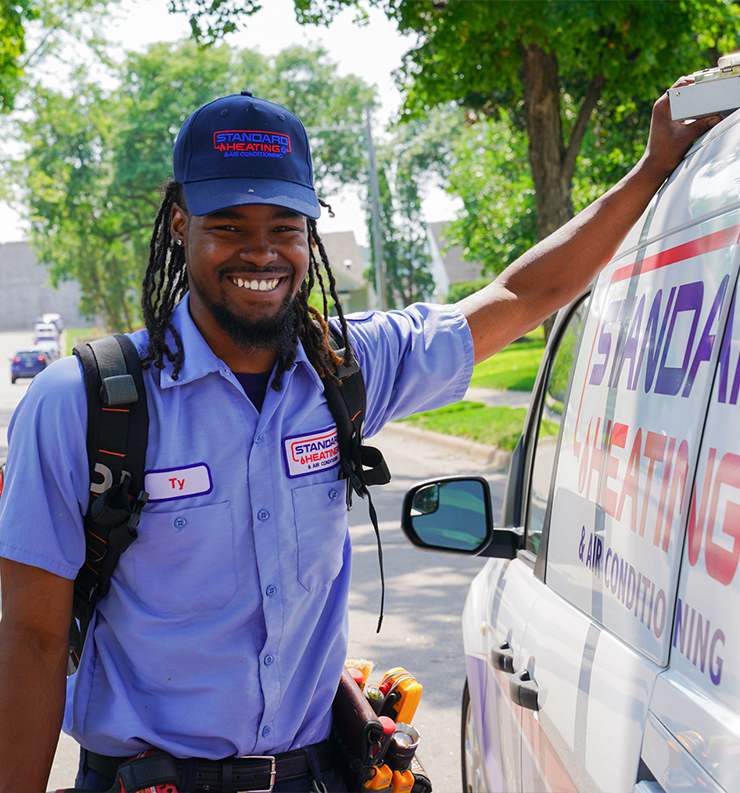 "We recommend them wholeheartedly!"

- Carol R.

"I have been using these guys for years across multiple homes."

- Jordan O.

"I recommend them to anyone looking for a new furnace or maintenance work."

- Judy E.

"The installation went very smoothly."

- Sylvia H.
What Are the Signs That Your HVAC System Needs to Be Repaired?
Knowing the signs that your HVAC equipment needs repair can help save you money in the long run. When it comes to your system, some common signs of a repair are reduced air flow, water pooling around your unit, and strange odors emitting from the system. Additionally, if your furnace is blowing cold air or your air conditioner is blowing warm air, a repair is necessary.
What Are the Most Common HVAC Repairs?
Dirty or frozen coils
Water leaks
Damaged blower motors
Malfunctioning pilot lights or ignitions
General wear-and-tear
Damaged ductwork which causes air leaks
Low or leaking refrigerant
Incorrectly calibrated or faulty thermostats
To ensure any problems with your HVAC system don't cause bigger issues in the future, make sure to have scheduled maintenance conducted regularly and give our team a call at the first sign of a problem so we can perform your furnace or AC repair in Twin Cities.
Why Should I Replace My Old HVAC System?
There can be many reasons why you should consider replacing your current heating and cooling system, such as excessive noise, uncomfortable rooms, fluctuating temperatures, and high energy costs. However, one of the best reasons to invest in a new furnace or air conditioner is to ensure maximum efficiency and comfort, and to prevent unexpected breakdown. An old HVAC system can become unreliable due to wear and tear, so instead of wasting money on costly repairs, consider purchasing a new, reliable system.
Benefits of a New HVAC System:
Lowered utility costs
Quieter operation
Improved airflow
Increased energy efficiency
Peace of mind
Increased home value
Enhanced comfort and smart technology features available
Improved comfort and indoor air quality
When looking for a new system, Standard Heating & Air Conditioning will take note of the problems you have with your current system and find a replacement that will eliminate those issues, leaving you with nothing but peace and comfort.

Join Our Tell-A-Friend Referral Club!
Become part of the Tell-A-Friend referral club and get a $75 Parasole gift card every time someone that you referred hires Standard Heating for the installation of a new furnace or air conditioner.
Is HVAC Maintenance Necessary?
Manufacturers like Bryant & York recommend maintenance on HVAC equipment. We think it is valuable and necessary as well! There are many benefits to maintaining your equipment like catching issues before they become bigger problems and helping extend the life of your HVAC system. Maintenance can also help decrease energy costs, keep indoor air quality protected, boost system performance, and prevent costly repairs in the future. By investing in regular HVAC maintenance in Twin Cities, you are taking a proactive approach to protecting the efficiency and safety of your system.
Standard Heating & Air Conditioning offers single maintenance trips, or annual plans under our Smart Club membership based specifically on the age of your equipment.
Repairs, Installations, or Maintenance…We Have You Covered
We would love to be a consideration when it comes to repairing or maintaining your current system or installing new equipment into your home! But why choose Standard Heating & Air Conditioning in Twin Cities or beyond? What makes us different? We offer free in-home consultations and a range of services on a variety of heating, cooling, and indoor air quality systems. We also are conscientious of the safety of our customers, taking necessary steps to ensure you and your home are protected.
Our In-Home Safety Measures:
We will continue to wear shoe covers
We ask that you please secure any pets that roam around
If we remove a filter to insert a clean one, we will bag and seal it for disposal in your garbage
Call (612) 324-1015 or contact us online today to schedule an appointment for AC or furnace repair in Twin Cities, MN!