Community Involvement
On Wednesday 4, 2014, James Meehan, Lab Assistant from the Department of Law Enforcement and Criminal Justice Education Center at Hennepin Technical College came to Standard Heating & Air Conditioning to pick up a truck that the company donated to the institution. The vehicle will be used for Law Enforcement anti-terrorist training.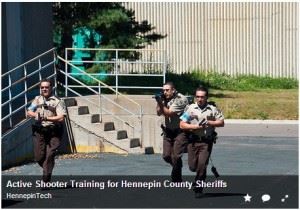 Last year, Hennepin Technical College's Brooklyn Park campus was the site for training exercises conducted by the Hennepin County Sheriff's Office (HSCO) to help first responders prepare for an active shooter event. This year, they will plan to use Standard Heating's truck to host anti-terrorist training for Police Officers.
Recent articles explain that there will be a wave of police officers retiring due to changes in regulations. So, today more than ever, it's important that our Law Enforcement personnel is trained on how to react to all types of situations, such as terrorists driving a van.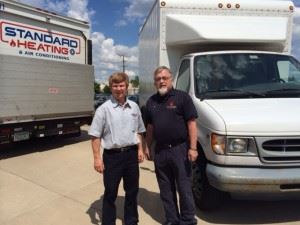 As an engaged member of the Twin Cities community, Todd serves on technical advisory committees at educational institutions. He is also active in community affairs and regulatory reform and was appointed to the Minnesota Department of Labor's Apprenticeship Advisory Board in 2006 and to the City of Minneapolis Charter Commission in 2002, where he currently serves. To learn more about our owners, visit our Meet the Owners page.
At Standard Heating & Air Conditioning, we are committed to enhancing the lives and homes of our customers in our community. This includes our efforts to make the Twin Cities a better place to live. Exceptional service is just part of the deal when you work with Standard Heating & Air Conditioning. It's been since the company started in 1930 that we have been caring about your neighbors, our community, and the environment.