A.B.C. Eagle Award
Phil Raines VP of Public Affairs and Tom Westlund Director of Education from Associated Builders and Contractors, Inc stopped by at Standard Heating & Air Conditioning to give Todd Ferrara the Eagle Award. We have been active ABC members for many years. Today, Todd and Standard Heating are being recognized for outstanding support in promoting merit shop principles, construction safety, and training.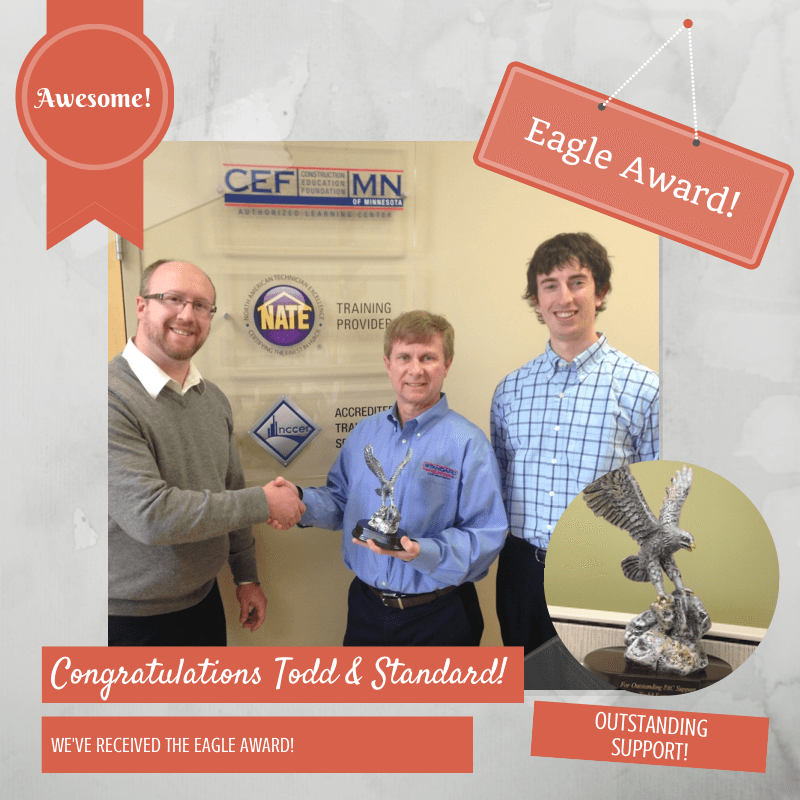 Todd was appointed to the Minnesota Department of Labor's Apprenticeship Advisory Board, where he serves since 2006. To learn more about Todd, visit our Meet the Owners page.
Associated Builders and Contractors (ABC) is a national association representing nearly 22,000 merit shop construction and construction-related firms in 71 chapters across the United States. ABC's membership represents all specialties within the U.S. construction industry and is comprised primarily of firms that perform work in the industrial and commercial sectors of the industry. Learn more about ABC here.