Putting The Customer First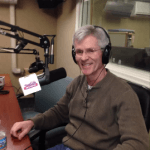 Keeping you comfortable Since 1930
Ted Ferrara, the former owner of Standard Heating & Air Conditioning, joined the Centsible Energy Hour last Saturday to talk about timely energy-related topics that make good environmental and economic sense. In his interview he was asked several questions, and here are his answers:
How did the Ferrara family decide to go into the business of heating and cooling?
"Back then, it was not unusual for people to go door to door soliciting work in the heating business. They called it "door-knocking." One day, a person from a furnace company came to my grandmother's door and asked her if she had had her furnace serviced. Back then coal-fired gravity furnaces and every few years parts of the maintenance would be to re-set the furnace, take the furnace bricks apart, re-cement them back together, and check everything out. So my grandmother said: "I'll buy the service that you are offering if you give my son a job." So, my father got into the business in the 1920s. He worked for a company for a while and then got transferred to St. Louis. He felt like the people he was working with weren't the most honest people. So, he moved back to Minneapolis and said "There's gotta be a better way. I'm going to do it myself." and that's how he founded our business in 1930."

Our Facility: 130 Plymouth Ave N, Minneapolis
Tony Ferrara started the company in his parent's backyard. Then, he moved the company to several locations in the Dinkytown area. In 1941, he purchased a location on 410 W Lake Street, Minneapolis. Finally, in 2009 we built our new location at 130 Plymouth Ave N. in north Minneapolis. The facility is open to the public, and we have visitor parking for those who want to stop by, get their furnace filters, and take a look at the latest technology on heating and cooling equipment in our showroom.
Since 1930: Keeping you comfortable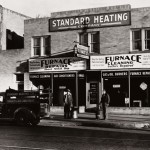 Standard Heating has served more than 475,000 individual duplication transactions for installation, repair, and parts. That number was verified by the Better Business Bureau a few years ago. Being a Standard Heating customer has unique benefits. We live the values of our founder: Tony Ferrara who said: "Don't take a new customer on until you've made sure that you've taken care of all the customers you've got already, and meet your obligations."
If you want to find out what Standard Heating & Air Conditioning is all about, check our unfiltered, unbiased customer reviews.