LAARS Boilers
Standard Heating & Air Conditioner is committed to providing our customers with the most energy efficient equipment.
Why LAARS Boilers?
Like the furnaces and air conditioners that we carry, we value boilers that are efficient and reliable, something that is demonstrated with LAARS boilers.
Laars engineers use the latest simulations for fluid flow and heat transfer, as well as extensive lab testing when developing new products, ensuring proper operation of your home's new boiler system.
As a standard practice, manufacturing "live fires" each boiler that leaves the facility to conduct safety and functional checks. Laars records the performance during the process to ensure that quality is met. Another example that demonstrates the commitment that Laars has for producing a quality product.
Because we are committed to providing you the comfort you deserve, when we install a boiler in your home, we are confident in its quality.
In the twin cities, the most common residential boiler we install: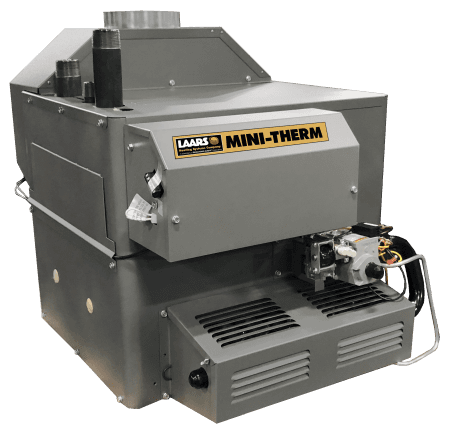 Reliable gas-fired residential hydronic boiler. Known for its ability to heat any size home and save on heating costs.