Bryant Furnaces
Standard Heating & Air Conditioner is committed to providing our customers with reliable and worry-free comfort. We value our partnership with Bryant and the commitment to reliability and customer-trust that we have shared since 1994.
Why Bryant Furnaces?
One of the things we value most of all for our customers is that equipment is efficient and reliable, something we see consistently in the Bryant furnaces we install for our customers.
We don't just place any furnace in your home. When we make our in-home consultation, we take several things into consideration.
One of the leading factors of finding the right furnace is determining the right size and brand of equipment. Depending on your home's HVAC delivery system and the outcome of the heat-gain analysis, we will help you find the right furnace.

With most home's in the Twin Cities, below are some of the most common Bryant furnace models that we have installed: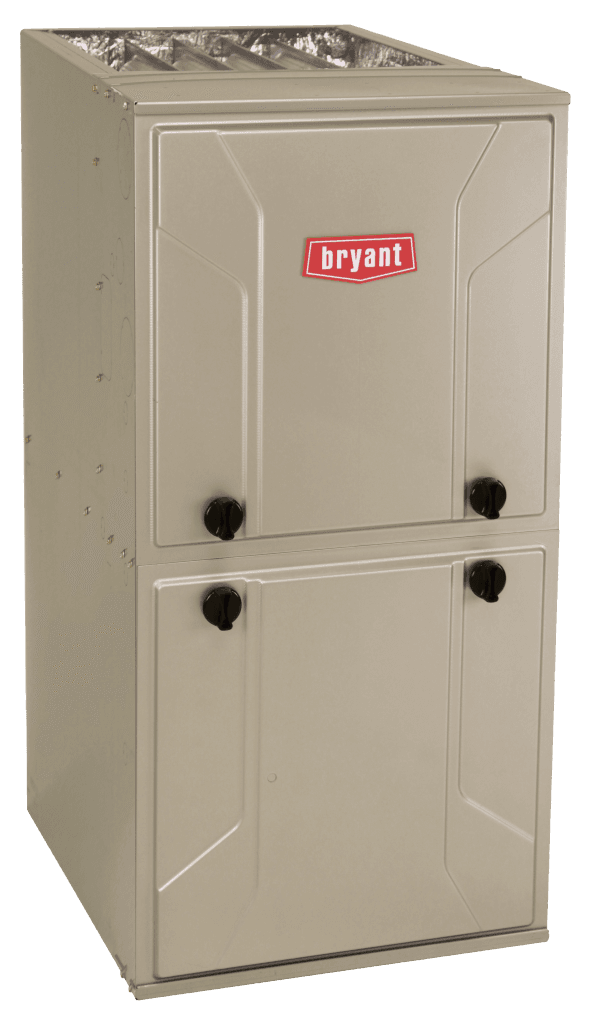 80% Efficiency
Bryant 880TA Evolution™ Variable-Speed Gas Furnace
Energy-efficient heating with consistent comfort.
Bryant 800SA Legacy™ 80 Line Fixed-speeds 80% Efficiency Gas Furnace
The dependable gas furnace.
90% Efficiency
Bryant 926T Preferred™ 96 Two Stage Gas Furnace
Evenly controlled airflow and significant reduction in temperature swings.
Bryant 986T Evolution™ 96 Variable-Speed Gas Furnace
Exceptional Efficiency with Perfect Heat® technology
Bryant 987M Evolution™98 Variable-Speed Modulating Gas Furnace
Unprecedented comfort and efficiency from Bryant
To schedule your in-home consultation or learn more about Bryant furnaces, contact us at our Minneapolis or St. Paul Offices.