How Important Is Regular Furnace Maintenance?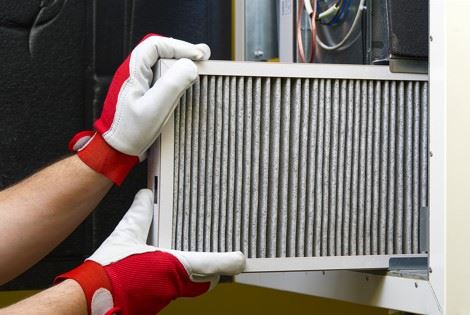 The home's heating system is among the critical systems in the home during the cold season. This is because it can provide comfortable and sometimes even life-saving heat during brutal cold spells. If you have not had your furnace checked within a year, now is the ideal time to contact Standard Heating for professional assistance and to prepare you and your house for the cold-weather season.
How Often Does Your Furnace Need Maintenance?
A good rule of thumb is to give your furnace a maintenance check at least once a year. This helps ensure that each year when cold weather comes around your furnace is in working order and ready to go!
Tip: Once cold weather has arrived, heating and cooling technicians will be busy responding to repair calls for broken or malfunctioning heating systems. Many people will turn their furnace on for the first time that year to realize that their system is not functioning properly, and this places considerable demand on local HVAC technicians. Before this big rush for repair service begins, however, you can contact Standard Heating for annual maintenance on your system.
What Does Furnace Maintenance Include?
With annual maintenance, the system will be reviewed, and components will be inspected for signs of wear and tear. The system will be cleaned, and any potential repair issues can be addressed before the cold season. This can ward off repair issues, and it can also help your system to run more energy efficiently throughout the season.
If you're interested in doing your own furnace maintenance, you can follow the below furnace maintenance checklist to be sure you don't miss anything:
Replace air filters
Clean burners and flame sensor
Lubricate the blower and inducer fans
Clean the humidifier (if you have one)
Inspect the heat exchanger
Inspect any electrical wiring and controls for loose connections
Check that thermostat is working properly
Clean air registers and ducts
How Often Should a Furnace Be Replaced?
If your heating system is getting older in age, you may consider making an upgrade by investing in a new model of furnace. Systems tend to last between 15 and 20 years if maintained properly. You can have your furnace replaced in Minneapolis or St Paul Metro area with ease through the team of experts at Standard Heating & Air Conditioning. The company serves residents throughout the Twin Cities; the team of technicians at Standard Heating will work hard to help local residents determine if their system requires replacement. In addition, they can provide you with a customized a la carte quote for the removal of your current system and the installation of a new Bryant or York model that is suitable for your home's needs and your budget. A newly installed furnace can help you to keep your home warm and cozy throughout the winter months.
Call Standard Heating & Air Conditioning for All Your Furnace Maintenance Needs!
Whether you need to find a new furnace in Minneapolis, St Paul, or any other city in the Twin Cities or are ready to schedule annual maintenance on your system before the cold weather season arrives, rest assured that our dedicated team of experts at Standard Heating and Air Conditioning can help you with your needs.
The first step that you should take is to contact our office today to set up your appointment. The team at Standard provides prompt service at the scheduled appointment time. During your appointment, you can learn more about the options that may be available to you.