A recent article in the NY Times tells the story of book writers having trouble holding their reviews online. Google, Amazon, Yelp, and other review sites now use an algorithm to determine which reviews are likely to be fake and eliminate them. This algorithm was aimed to combat the 30% of reviews that are fake. However, many reviews of businesses and book writers are deleting it in an unfair way. As a way to combat fake reviews as well as have a legitimate representation of our service online, we have created 5 For $25 Drive.
Take five minutes of your time to write an online review of your experience with Standard Heating & Air Conditioning. Then, we will donate $25 to the local non-profit of your choice! Our objective is reach to $10,000 in donations by the end of 2013. With that goal in mind, we want to give you an update on where are we: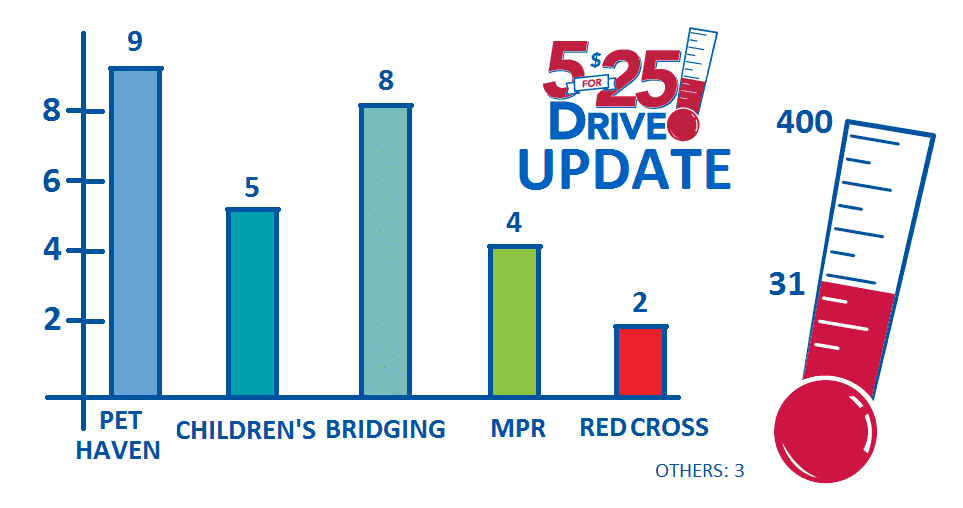 So far we have made 31 donations total! We want to thank all our customers for engaging in this program. If you want to read reviews about Standard Heating and Air Conditioning, we recommend you to click on the Testimonials button.
Minneapolis Location
Saint Paul Location