Volunteer Opportunity on Nov. 6th for Elections' Day
Kids Voting Minneapolis provides students an authentic voting experience. Students will be able to cast a Kids Voting ballot that includes many of the same candidates and issues on the adult ballot.
For more information or to volunteer in your neighborhood contact Will Howell at will@kidsvotingminneapolis.org or (612) 324-1015.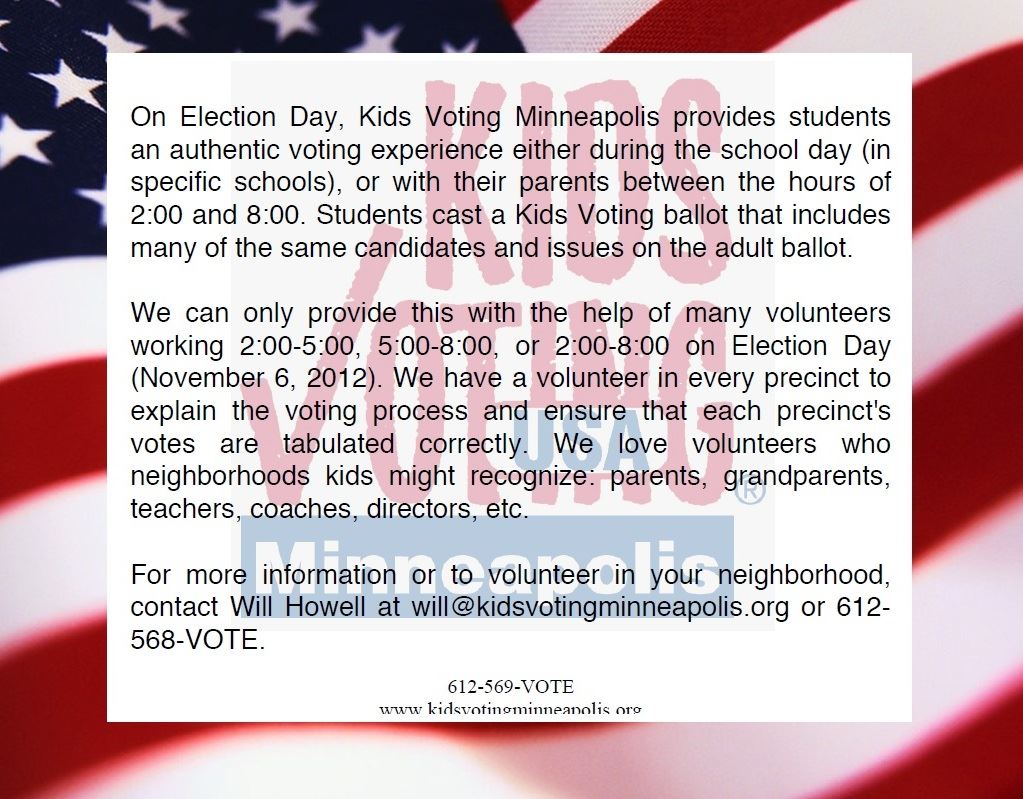 In addition, our 130 Plymouth Ave. The facility will be a Polling Place for November 6th General Elections. Remember, we might not be your polling place; you can find yours at pollfinder.sos.state.mn.us. With a few exceptions, anyone who is a U.S. citizen is at least 18 years old and has lived in Minnesota for 20 days immediately before the general election date is eligible.
Standard Heating & Air Conditioning and its employees are committed to the communities in which we work and live.
Minneapolis Location
Saint Paul Location